Products
Instruments & Software
RT 6 Dunker
Command and control for RT 6 acoustic releases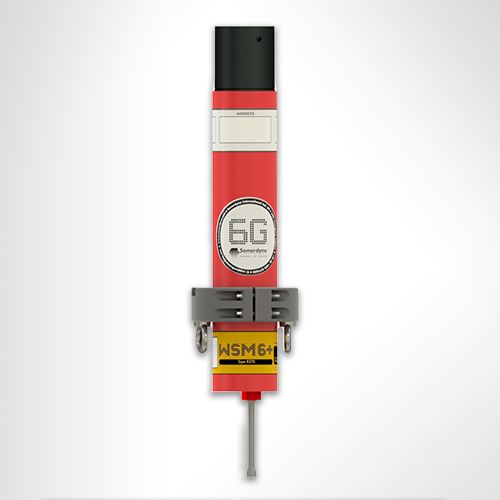 Everything you need to command and recover your RT 6 deployed moorings. Built tough and reliable to work where you work, the Sub-Mini Dunker Release kit is the perfect addition to your Sonardyne RT 6 acoustic release transponder inventory.
---
At a glance
Portable solution for commanding RT 6 acoustic releases from small boats
Works with all RT 6 acoustic releases deployed in depths to up to 1,000 m
Built with Wideband 2 inside delivering secure communications in all conditions
Rugged and reliable hardware engineered to withstand commercial operations
Internal re-chargeable battery provides over a month's standby life
Command and control of RT 6s
Want to know more?
Overview
The Sub-Mini Dunker Release kit is a rugged and cost-effective back deck instrument for securely commanding and controlling your Sonardyne Medium Frequency RT 6s – our latest and most capable family of acoustic release transponders.
Its introduction means that along with any Ranger 2 USBL system, or our Android app (used with a surface deployed RT 6-1000), there's now three ways to trigger the recovery your RT 6s from the seabed. So whatever your budget or operational requirement, with the RT 6 you have total flexibility when planning your next instrument deployment.
The kit consists of the Sub-Mini Release acoustic transceiver, dunker clamp with eyebolts for attaching to a deployment rope or strop, 20 m of deck cable and a comms/charger interface box. Use it over-the-side of your vessel to securely command, range to, activate and retrieve units deployed within 1,000 m of your location.
The Sub-Mini Dunker Release kit can be used with the RT 6-1000 as an alternative to using an RT 6-1000 and Sonardyne Android App as a surface release unit. It is also compatible with the RT 6-3000 when surface-to-transponder location slant ranges do not exceed 1,000 m.
In operation, the Sub-Mini is dunked over the side of a vessel to a depth of several metres below the water's surface. The MF omni-directional transducer provides excellent acoustic performance, especially in shallow, noisy and reverberant environments and with over 500 unique addresses, you can be assured that only the RT 6 you wish to release will be activated via a secure command sequence.
On deck, the Sub-Mini's 20 m cable is connected via an interface/charging box to either a Sonardyne iWand (supplied separately) or a PC running Sonardyne 6G Terminal Lite software. iWand is our popular handheld, splash proof test and configuration device for testing and configuring Sonardyne 6G series transponders prior to deployment. When used with Sub-Mini Dunker 6, it is able to releases RT 6s.
The Sub-Mini Dunker 6 is powered by a rechargeable battery, which can be disconnected via an external on/off switch to prolong its shelf life when not in use, but also to make shipping easier.
Resources
| Feature | Type 8370-1111 (Release Dunker) |
| --- | --- |
| Depth Rating | 1,000 m |
| Operating Frequency | MF (19–34 kHz) |
| Beam Shape | Omni-Directional |
| Power Supply | Rechargeable NiMH battery |
| Operating Temperature | -5 to 40°C |
| Storage Temperature | -20 to 55°C |
| Dimensions (Length x Diameter) | 426 x 79 mm |
| Weight in Air/Water (Without Clamp) | 3.2/1.3 kg |
Command and control of RT 6s