USV data harvesting
You subsea data delivered uncrewed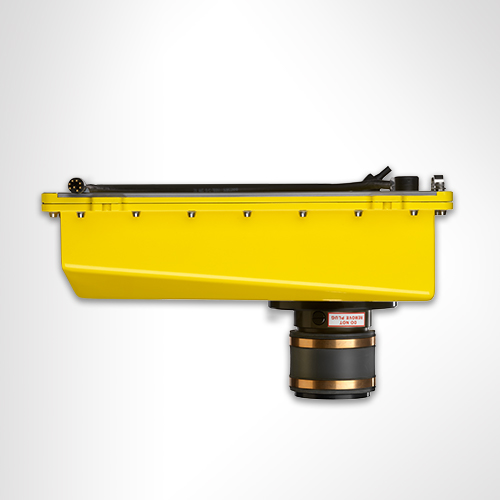 Our service delivers your ocean data when you want where you want using an uncrewed surface vessel (USV) - a safe, clean and low-cost alternative to using personnel and vessels.
---
At a glance
Your ocean data delivered cost-effectively, safely, cleanly, responsibly
A complete service; planning, equipment, mobilisation, execution, QC, delivery
Low-risk, field-proven technology for any unmanned platform
Experienced personnel to support your unmanned mission
Remote data verification during live data harvesting operations
Our services add value to your operations
Find out more about how we can help you
Benefits of this service for your operations
For energy
Using a USV for data collection minimises risk to personnel, reducing costs and emissions - all key objectives for delivering sustainable projects in the oil and gas and renewables.
For defence
USVs are suited to supporting a range of naval missions but the environments where they work can challenging. Our service will help equip your vehicle to operate effectively.
For science
Contracting a Sonardyne-enabled USV to recover ocean data means your science no longer has to wait for precious research vessel time. We can gather and deliver your data whenever you need it.
Overview
Working directly with the world's leading manufacturers of USVs, we're able to offer you a complete end-to-end data harvesting service, one where we take care of vehicle selection, logistics, offshore operations and secure data delivery to where it's needed, when it's needed.
If you already own or operate a USV, we can enable it for seafloor sensor data harvesting, support you every step of the way, and train your team.
Wideband 2 – delivering your data
Mission requirements vary significantly but regularly involve wirelessly recovering stored data, confirming the position of Sonardyne-compatible sensors on the seafloor and downloading new mission parameters.
This requirement is met with our high telemetry rate seabed-to-surface communications capability – Wideband 2. Using Wideband 2, large volumes of data can be reliably recovered in a short amount of time, minimising the time a USV has to loiter. If required, harvested data can be immediately QC'd by engineers onshore before the USV is released to transit to its next data retrieval location. A high-speed downlink allows for new logging regimes to be adopted, eliminating the need to first recover the sensors.
Custom integration and support
We're able to engineer bespoke USV payloads and sensor gondolas, integrating navigation, communication, sonar, Doppler and tracking systems as required. We're also experts in vehicle power management and can create custom interface protocols to suit your mission needs. Sea trials, which can be conducted a location of your choosing or at our own facility in Plymouth, help reduce risk and refine procedures ahead of live operations.
Your data, together with a detailed operational report, is securely delivered post-mission. Multi-season, multi-year assignments can all be accommodated. Our service is flexible and entirely built around your needs.
Why this service
Full service
End-to-end data harvesting service bespoke to your needs

You get to focus on the data, not the complex logistics to acquire it

We select, configure and oversee the most appropriate USV for the mission

Our highly technology and applications expert run your mission every step of the way

Available for one-off missions to regular harvesting campaigns spread over months and years
Supported service
Designed to work with your existing USV or vehicle operator

We recommend, install, configure and demobilise the technology needed to acquire your data

Full access to our technology and applications experts to design your concept of operations

Option of in-water trials to rehearse operations, train personnel and tune system performance

Proven track record with a wide range of vehicles
Payload examples
Mini and Standard Ranger 2 for target tracking and comms

Vigilant forward look sonar for obstacle avoidance

SPRINT-Nav for GNSS denied environment

Syrinx DVL for shallow water navigation

Modem 6 for robust two-way communications
Example USVs with Sonardyne onboard
Autonaut - 6G Modem

Boeing Liquid Robotics Wave Glider - Acoustic modem and GPS-A

iXblue DriX - Under NDA

L3 ASV – Multiple models, multiple configurations

Seakit 12M - SPRINT-Nav X navigator

Xocean XO-450 - Mini Ranger 2
Our services add value to your operations