MRAMS
Marine Riser Angle Monitoring System
Engineered for: Structure, Vessel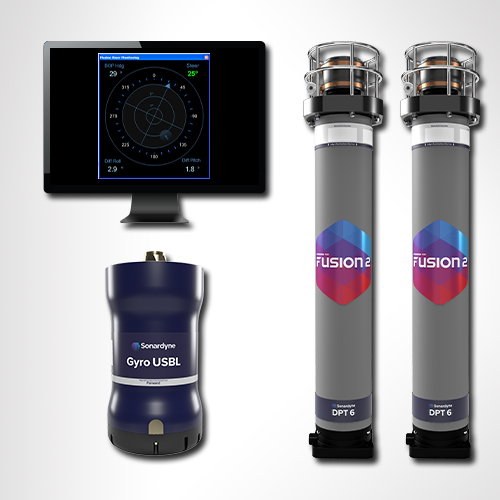 MRAMS is a high-accuracy solution for monitoring the differential angle between a drilling riser and blowout preventer (BOP) to reduce excessive wear on wellheads.
---
At a glance
Helps prevent costly damage to riser and BOP
Provides clear information for users to maintain riser angles within operational limits
Integrated USBL acoustic positioning for DP reference
Designed for deep water operations
Standalone system or integrated with Marksman LUSBL
Suitable for
Real-time monitoring for drilling operations
Want to know more?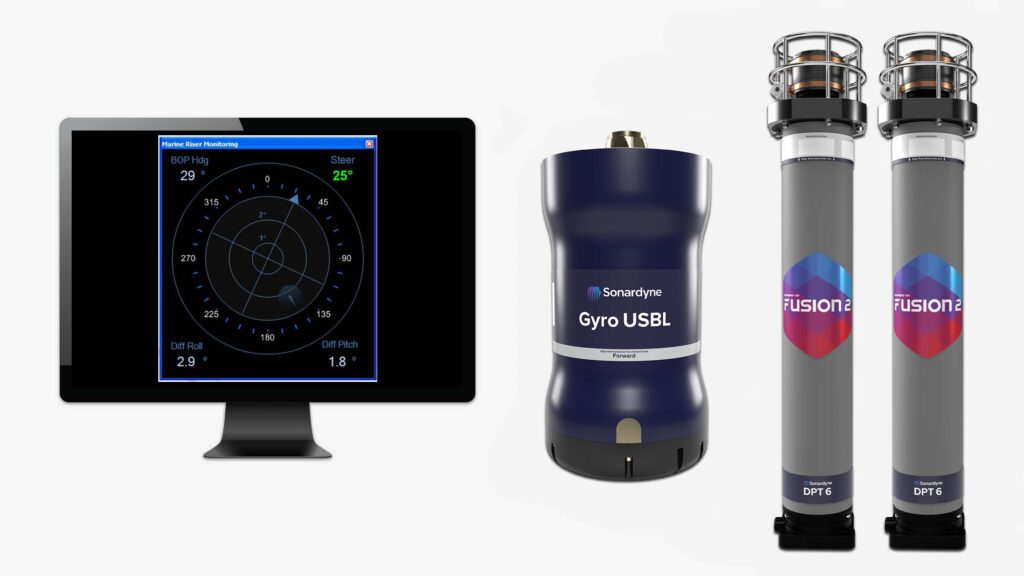 A bubble-type display provide drilling teams with easy to visualise riser/BOP movement
MRAMS provides output compatible with all makes of DP system
MRAMS hardware is built on our 6G platform ensuring reliable performance in noisy acoustic conditions
MRAMS uses two DPT 6 transponders; one riser mounted, one BOP mounted
Benefits of MRAMS for your operations
Real-time
MRAMS provides high update, low latency data updates ensuring you know exactly what is happening
Cable-free
Unlike expensive cabled solution which are vulnerable to damage, MRAMS is a wireless acoustic solution
Easy to use
Simple and intuitive software Provides clear and unambiguous data on a riser's angle and profile
Overview
Designed for use from both Dynamically Positioned (DP) and moored drilling rigs, MRAMS uses our low-risk, field-proven 6G hardware and Wideband 2 acoustic technology to maintain an uninterrupted wireless data link between a rig and BOP, even in the high-noise environments typically associated with drilling operations.
Developed from field proven components, MRAMS is based on the integration of our USBL acoustic positioning technology and BOP-mounted transponders fitted with high resolution inclinometers. This provides clear and unambiguous data on the vessel's position and riser angle status.
MRAMS comprises of four key elements; a Ethernet Serial Hub (ESH) and computer for controlling the transmission and decoding of acoustic signals, a vessel-based HPT 5000 or HPT 7000 transceiver which acts as an interrogator/receiver and responds to commands from the NSH, and a pair of DPTi 6 transponders; one fitted to the riser and one fitted to the BOP.
On command from the ESH one of three angles can be measured; the Riser, the BOP or Differential Riser/BOP angle. The angles are measured and transmitted to the surface using acoustic telemetry. The data is decoded by the transceiver and transmitted to the ESH which uses the elapsed time from command transmission to reply and phase comparison to enable the vessel's position relative to the BOP and riser to be determined.
During drilling operations, the riser and BOP angles are continuously measured by each DPTi 6 and the differential riser/BOP angle calculated. The angles are transmitted up to the vessel above using high speed digital acoustic telemetry, where they are received by the HPT transceiver, decoded, and then displayed on the bridge or drill floor. The vessel's position and bearing relative to the BOP is also calculated and the information displayed to the dynamic positioning operator or barge engineer. They use the data to steer the rig and return the riser flex joint back to vertical.
In addition to its stand-alone capability in accurately monitoring the riser and BOP differential angle during drilling operations, MRAMS integrates seamlessly with our dynamic positioning (DP) reference system, Marksman, to provide reliable and accurate vessel positioning for mobile drilling units.
Why invest
Design
Operating depth range 3,000 m

Robust two-way communications

Medium Frequency (18-36 kHz)

Compatible with all makes of DP system
Hardware list
2 x DPTi 6 transponders

Riser mounting buckets

HPT transceiver (5000 or 7000)

Marine Computer (running MRAMS software)

Ethernet Serial Hub (ESH)
DPTi 6 at a glance
High accuracy inclinometer range: ±90°

Accuracy: 0° to ±15° = ±0.05°; 0° to ±45° = ±0.2°

Depth rated to 3,000 m

Tilt Switch ±30-45°

Strain Gauge Pressure Sensor ±0.01%

High Precision Strain Gauge (Optional) ±0.01%
Support
Work side-by-side with our project and applications group from concept to deployment

Systems are manufactured and tested before delivery at our world-class in-house facilities

Comprehensive and flexible training for system operators

24-hour support, whenever and wherever you are in the world
You may also be interested in
Real-time monitoring for drilling operations