From our coastlines to the Mariana Trench, the deepest point on Earth, and anywhere in-between, we make the impossible possible through our continuous passion for sustainable maritime innovation. That innovation comes from our greatest asset; our people.
Our people research, design, engineer, build, propose and support technologies that enable our customers to discover, navigate, measure, detect and communicate in the toughest environment on earth; under water.
We take immense pride in fostering a positive work environment that promotes employee satisfaction and personal growth. As part of our ongoing commitment to making Sonardyne a great place to work, we regularly conduct Employee surveys to gather valuable feedback from our employees. These surveys serve as a vital channel for our team members to voice their opinions, concerns, and suggestions, enabling us to continually enhance our workplace culture. By actively listening to our employees' experiences and incorporating their input, we strive to maintain a supportive and inclusive environment that motivates and empowers our talented workforce. Through these regular surveys, we demonstrate our unwavering dedication to fostering a workplace that not only values the skills and contributions of our employees but also ensures their overall well-being and professional development.  In 2022, our Employee Net Promotor Score stood at 40.
Please don't just take our word for it, check out our rating on Glassdoor!
We've been developing the technologies to work in rivers, harbours, shorelines, waterways and oceans for over 50 years. Are you ready to join us as we start our next 50?
One of the key components of our rewards system is a competitive salary. In addition, we also offer:
Discretionary performance-related bonus
25 days of holiday, plus public holidays, and the opportunity to purchase up to 5 additional days of annual leave plus a Christmas Shutdown Period
Flexible Working Arrangements including part-time, hybrid working or 9 day fortnight
Health Cash Plan
Generous Pension, Life Assurance & Income Protection Schemes
Enhanced Paternity & Maternity Pay
Free onsite Parking
Cycle-to-work Scheme
Electric Vehicle (EV) Salary Sacrifice Scheme and EV chargers
Many social activities and regular free onsite food truck
Sonardyne Champion Scheme
Payroll Giving Scheme
Employee Discount Portal
Employee Assistance Programme
plus we are supporting the professional growth and development of our employees through financial assistance, study leave and mentors.
Our culture
There are no limits to what you can achieve at Sonardyne. We have an open and innovative culture where every member of the team has a challenging role with plenty of opportunities to develop and grow. Every member of the team has the chance to influence and shape the future of our technology. In addition to mentoring, professional development and training, we actively promote hands-on experience of our solutions in the ocean environment. We also like to have some fun, with a very active social group regularly laying on subsidised events.
Our locations
Our global head office campus is located 40 miles south-west of London, in Blackbushe. Our regional offices are located in Aberdeen, Plymouth, Houston, Singapore and Brazil.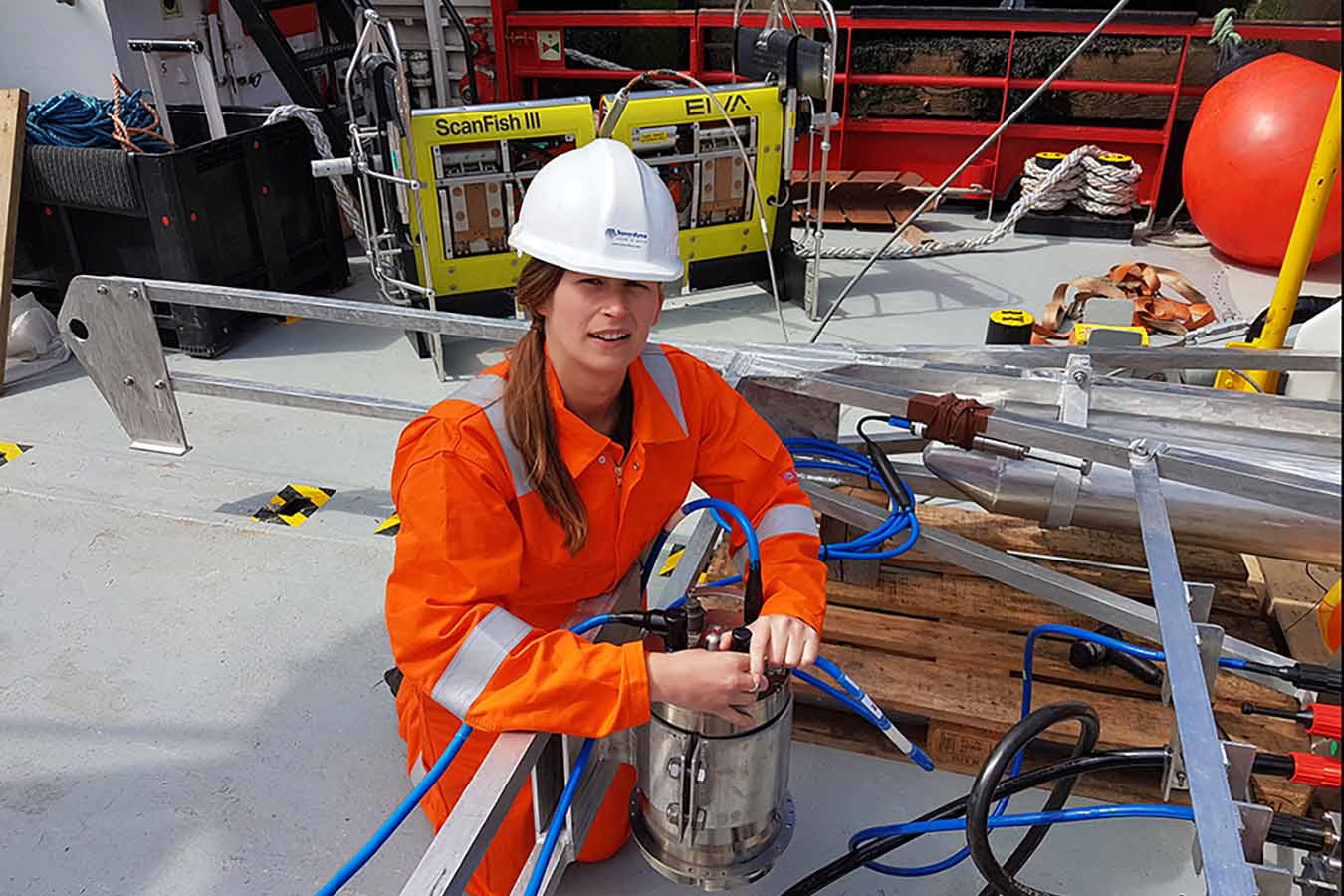 Diversity and Inclusion
We want our working environment to be a safe space for all employees so they can bring their best self to work. We are an equal opportunities employer; we embrace diversity and we respect each other. We are committed to fostering an inclusive workforce and we do not tolerate discrimination. We recruit, work with and develop our people in an environment free from discrimination irrespective of age, disability, gender reassignment, marriage and partnership status, pregnancy and maternity, race, religion or belief, sex and sexual orientation.
We value all employees on their individual merits and we want all employees to have the freedom to succeed in their career with us and fulfil their potential.
Learn more about life at Sonardyne
"I would describe Sonardyne as professional and responsible, for example, our response to Covid and the safety measures put in place on site. In addition, the efforts we're making by switching to more Eco-friendly solutions with the packaging and energy we use."
Grant Carroll, Buyer
"As an employee working for Sonardyne for the past six years, my favourite thing is the people within the company. Everyone is compassionate and has a can-do attitude. We all work together to get the job done; you are never alone."
Chloe Kennard, Applications Engineer
"The feeling of being valued is unparalleled to anywhere I've worked before. Your efforts are recognised and you are supported and encouraged while developing professionally."
James Hemming, QMS Manager
Current openings
Discover some of the great prospects awaiting you by exploring the opportunities below and envision where your career path can lead.
If you do not find a current role that aligns with your skill set, kindly reach out to us via email at Recruitment@Sonardyne.com, highlighting the unique skills and experience you can bring to Sonardyne and somebody will be in touch.
Before submitting your application, we kindly request that you carefully review our Candidate Privacy Notice. No agencies please.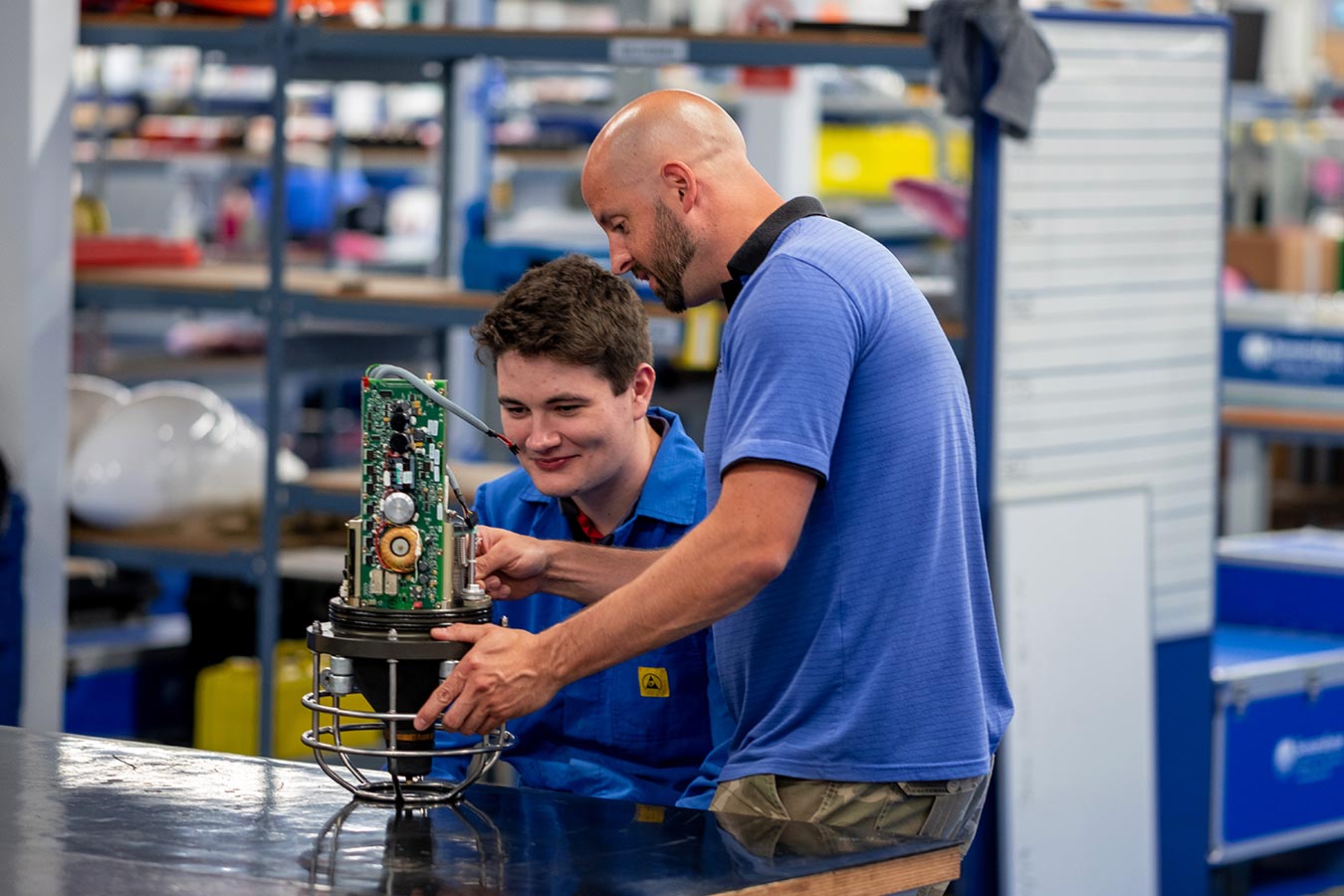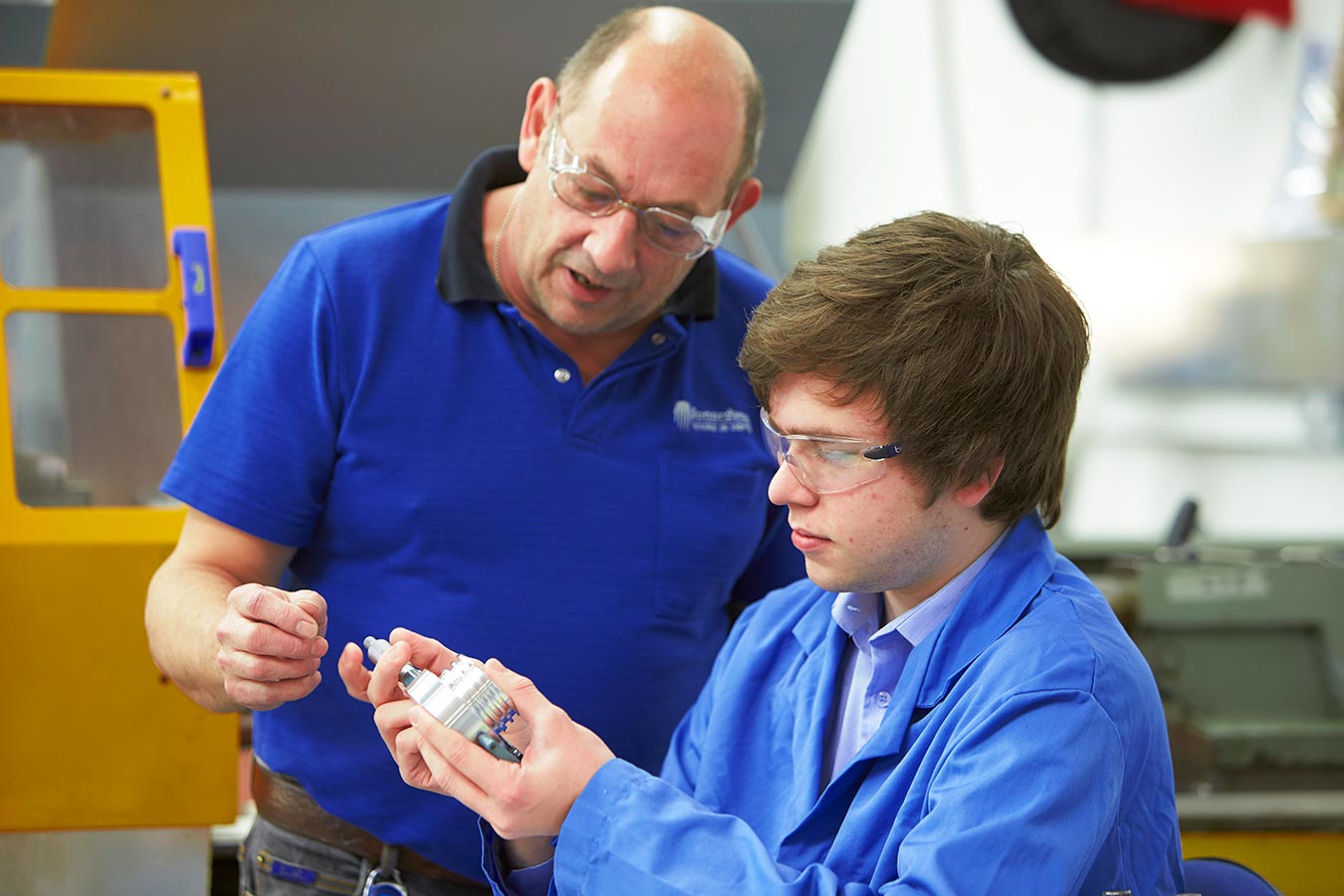 Making a difference
Here at Sonardyne, we are committed to 'doing the right thing' across our business and that includes making a difference to our community now and for future generations. Some of the ways we are doing this is through our goal of being carbon neutral by 2025, the creation of the Sonardyne Foundation and our work with The Shark Trust.
The Sonardyne Foundation allows us to offer financial and practical support to students who study, or are planning to study, an engineering degree. Read more here
Being involved in The Shark Trust means we can help drive change in fishing legislation and in the protection of the declining population of sharks and rays. To find out more about what we are doing, read here.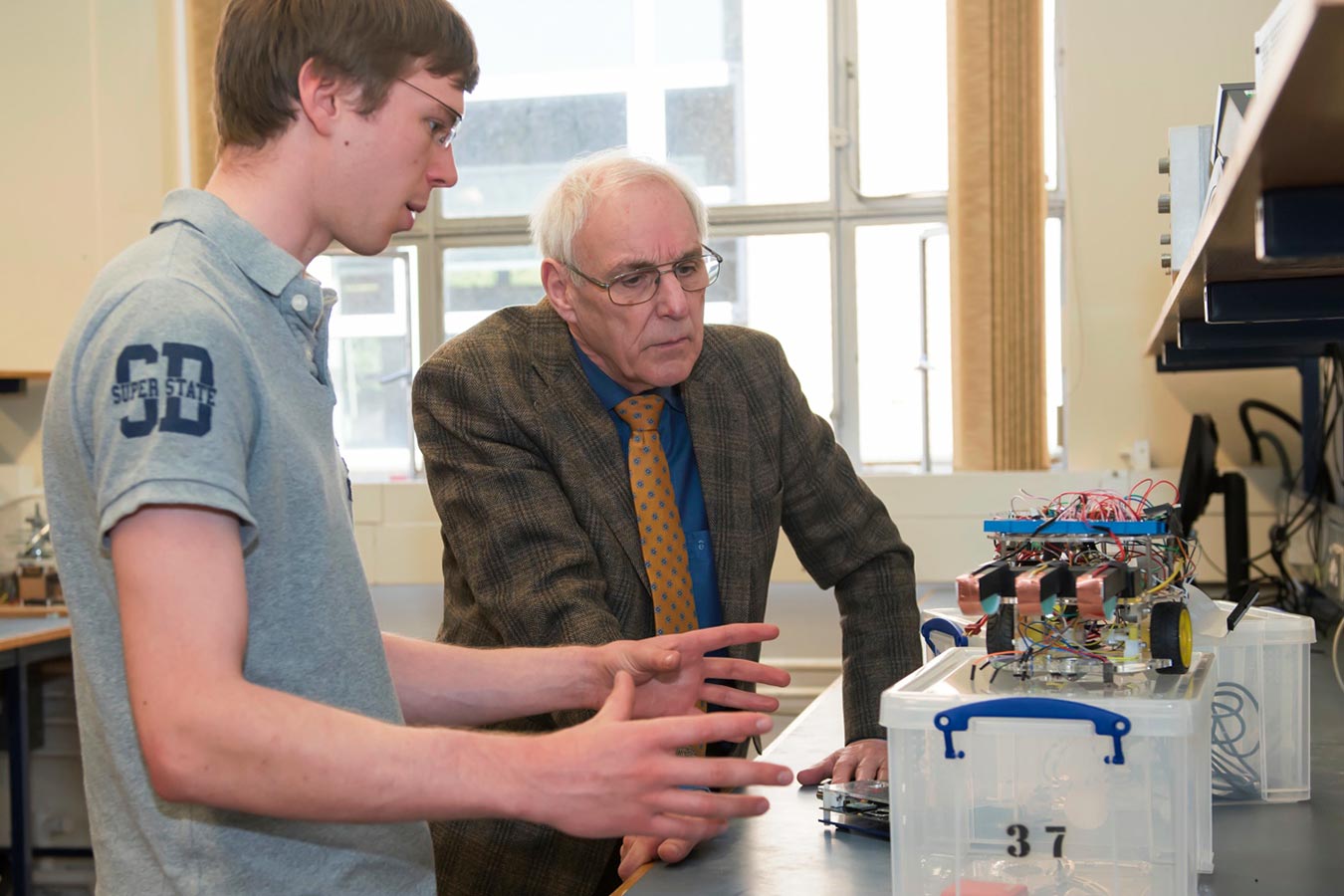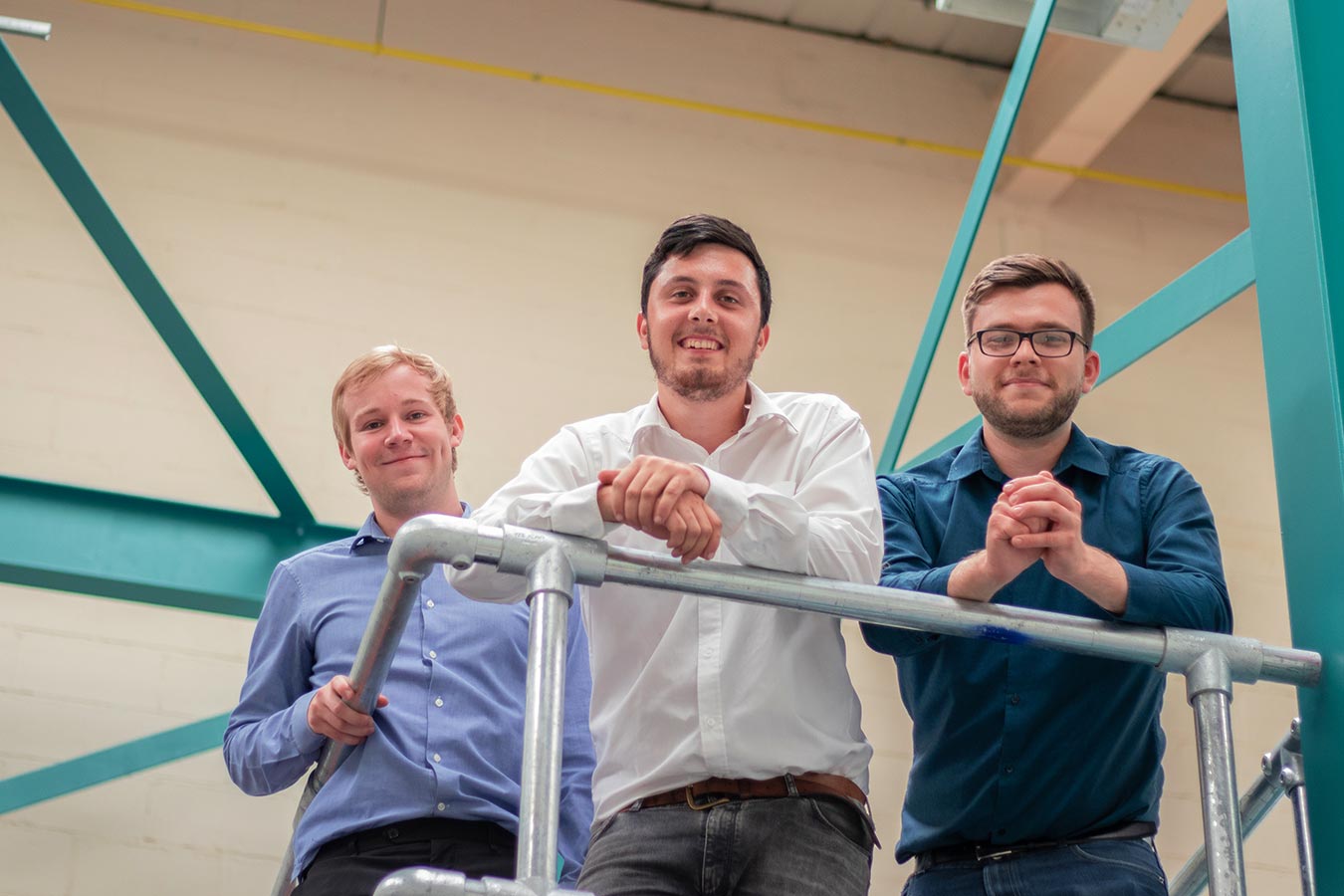 Students and Graduates
We are committed to supporting students, in particular those studying STEM degrees, so whether you're a student looking to gain work experience or a graduate looking for your first job in industry, we are always keen to hear from you.
We understand the importance of taking the first step in your career and we can provide unique opportunities to develop alongside experts in their field and make real-life contributions to the team.
If you would like to be considered for an internship or graduate role with us, please submit a covering letter and your CV to Recruitment@Sonardyne.com and we will be in touch.