Sentry
Hydrocarbon leak detection and CCS monitoring
Engineered for: Seabed, Structure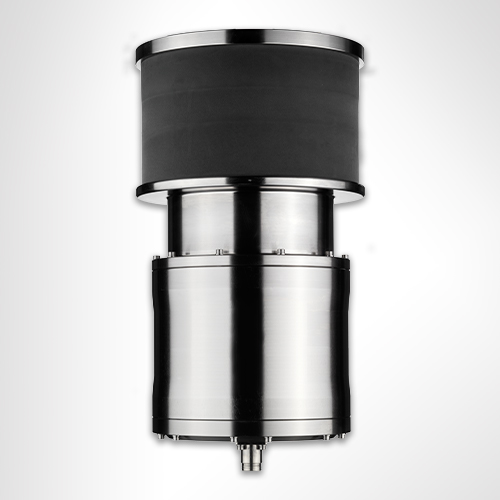 Our Sentry integrity monitoring sonar system has been developed to automatically warn of integrity breaches around subsea oil and gas assets. The system is capable of monitoring more than one billion cubic feet of seawater, with 360° of coverage from a single sonar sensor location.
---
At a glance
Developed from field our field proven detection, localisation and classification sonar technology
Provides 360 degree, high volume coverage from a single location; sensitive to small leaks at ranges in excess of 500 m
Low false alarm rate; automated operation - no need for constant supervision
Localises integrity breaches at the time of detection
ROV deployable and recoverable; perfect for short monitoring projects
Automatic, wide-area leak monitoring
Want to know more?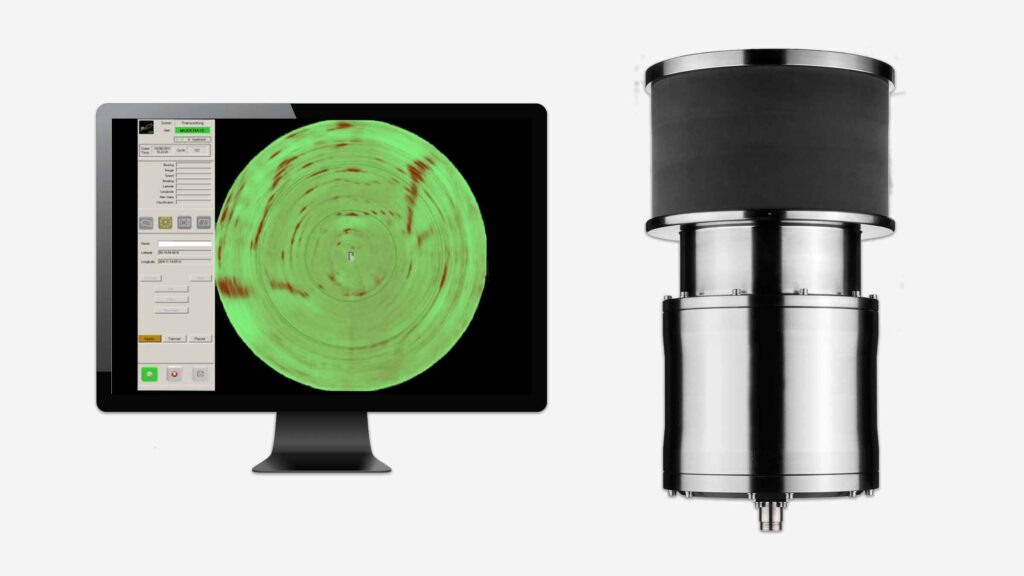 Sentry does not require a trained sonar expert to adjust the sonar parameters. It has been designed to provide robust, reliable detection in all conditions
Multiple sonar heads can be interfaced together to increase coverage area
Sonar heads can be powered locally from a tieback or powered by a local subsea battery pack
Manufactured from Grade 5 titanium makes Sentry suitable for permanent installation. Data is transferred back to a control room via single mode fibre-optic cable
Benefits of Sentry for your asset monitoring operations
It's active
Sentry is an active sonar which works by projecting a short-duration high-bandwidth pulse into the water and listening for echoes from any objects such as structures, ROVs or hydrocarbon leaks.
It's automatic
The system is fully automated. If a hydrocarbon discharge is detected, it raises the alarm. Data on the leak position is displayed and automatically transmitted to remote monitoring stations.
It's flexible
Wired and battery-powered configurations of Sentry IMS provide flexibility in how and when the system can be used. Remote access from onshore enables configuration and monitoring.
Overview
Covering a 360° field of view, with a detection coverage radius up to 1,200 m, Sentry can detect leaks of monophase gas down to 0.1 litre per minute (equivalent to around 1 barrel of oil per day) or monophase oil to 1 litre per minute (equivalent to 10 barrels of oil per day).
Sentry, developed by our sister company Wavefront Systems and manufactured and commericalised by Sonardyne, is capable of monitoring over one billion cubic feet of seawater.
Two configurations of Sentry are available. Mounted on a lander, Sentry-W connects into your asset's existing power and communication seafloor infrastructure. It will run autonomously providing alerts only when its on-board processing has ascertained a positive detection and classification of a leak. Remote access onshore is configurable for multiple users.
Where no infrastructure is available, Sentry-B – a standalone battery operated system – can be lander-deployed, complete with subsea data processing. At preset intervals, or where a leak event is detected, summary data is transmitted using a 6G acoustic modem to a surface transceiver for onward transmission to shore via radio or satellite. Surface transceivers and satellite communications systems can be mounted on a moored buoy, integrated into an unmanned surface vehicle (USV), or positioned over the side of a vessel, rig or floating production system.
Mobile leak detection
For inspecting greater lengths of subsea assets, such as trunk pipelines, our compact yet high-performance Solstice side scan-sonar containing powerful automatic target recognition (ATR) algorithms can be integrated into an AUV to provide detection and location of any containment losses of oil or gas.
CCS site monitoring
Containment failure at an offshore carbon capture and storage (CCS) site, while viewed as highly unlikely, is of significant concern to regulatory bodies, operators and environmental groups. We have developed the capability to detect and monitor any leakage at high risk locations using a combined Sentry sonar and chemical sensing lander to deliver sensitive and reliable automated leak detection capability across wide areas. Speak to us about your CCS requirements.
Offshore hydrogen production and storage site monitoring
As we transition towards a net zero world, hydrogen is set to play a larger role in our energy system. This includes offshore production and then transport via pipeline to shore. It may also include underground storage, including in sites offshore, similar to how natural gas has been stored. Containment monitoring and asset integrity assurance are just as important here. Contact us to find out more.
Why invest
Design
Wired and battery-powered Sentry IMS options

Active sonar – always listening

Fully autonomous alarms

Multiple sonar heads can be interfaced together to increase coverage
Typical System Set Up
Sonar or multiple sonar heads

Sonar processor (SP)

Command workstation (CWS)

Sentry software
Performance
Monitor 1 billion cubic feet of water with one sonar head

Depth rated to 4,000 m

360 degree coverage from a single point

Low false alarm rates
Support
Work side-by-side with our projects and applications group from concept to installation

Systems are manufactured and tested before delivery at our world-class in-house facilities

Highly experienced field personnel can be on hand to ensure even the most complex systems are commissioned safely

24-hour support, whenever and wherever you are in the world
Resources
| Feature | Type 8265-000-01 |
| --- | --- |
| Depth Rating | 4,000 m |
| Operating Frequency | 60 to 80 kHz |
| Source level | 206 dB re 1 µPa @ 1m |
| Pulse length | 40 ms |
| Detection range | Selectable up to 1,500 m |
| Operating Temperature | -10 to +40°C |
| Storage Temperature | -10 to +55°C |
| Dimensions (Height x Diameter) | 556 x 330 mm |
| Weight in air / water | 86 kg / 48.5 kg |
You may also be interested in
Automatic, wide-area leak monitoring