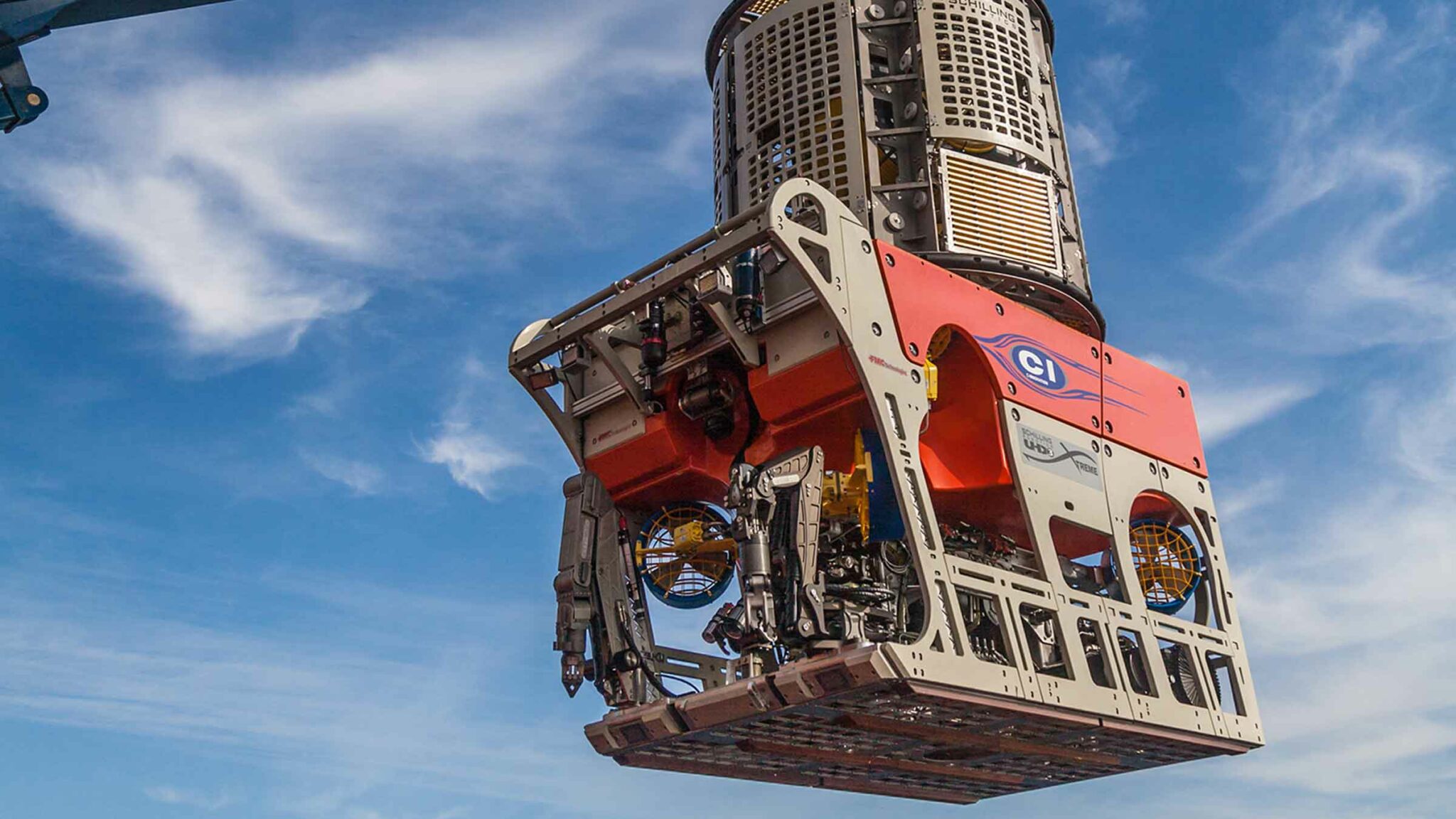 Products
Instruments & Software
Lodestar
Attitude and heading reference system (AHRS)
Engineered for: AUV, ROV, USV, Vessel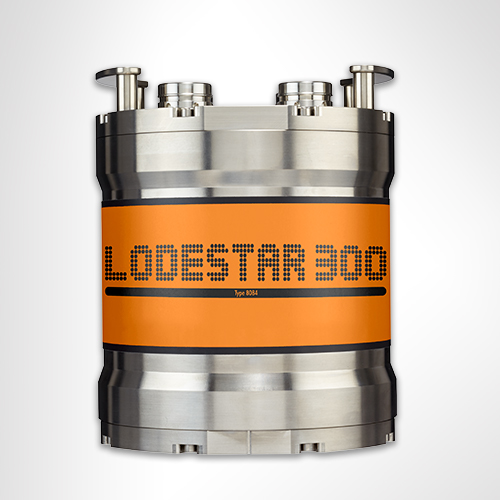 Lodestar is a high-quality Attitude and Heading Reference System (AHRS) designed for subsea AUV/ UUV guidance applications. It can also be used as a replacement for your ship's gyrocompass and is available in different performance levels depending on your needs.
---
At a glance
Designed to aid subsea vehicle guidance; AUVs, ROVs, UUVs
An ideal replacement for your ship's gyrocompass
Uses high quality Honeywell gyro and accelerometers
Sensors available in three performance levels: 200, 300, 500
Fast settling time so you can get straight to work
Integrated DVL option available; Lodestar-Nav
Factory upgradeable to SPRINT INS
Motion sensing for vehicles and vessels
Want to know more?
Benefits of Lodestar for your operations
Size
Measuring just 260 mm tall, the 4,000 m rated titanium housing allows easy fitment to any subsea vehicle. 6,000m housing option.
Long life sensors
Lodestars and SPRINTs use Honeywell-supplied RLGs and inertial sensors with 400,000 MTFB, proven over 20 years in commercial aircraft.
Connectivity
Most Lodestars can be upgraded to SPRINT in the field as your requirements grown so there's no need to remove and re-install a different instrument.
Overview
Lodestar is a solid-state Attitude and Heading Reference System (AHRS) highly optimised for cost, size, weight, and power (C-SWaP).
The instrument is a turn-key solution comprised of carefully selected high grade and highly reliable inertial sensors integrated into in-house designed inertial measurement unit (IMU).
The selected inertial sensors are the standard for commercial aviation with a proven 20+ year track record. These sensors have a highly desirable characteristic being insensitive to vibration, temperature changes and having very limited initial errors. The result is a system which is highly suitable for the marine environment where performance, robustness and data integrity need to be available from initialisation, even during the harshest conditions.
Lodestar requires no external aiding and settles robustly in dynamic conditions in less than five minutes. On-board data storage and backup battery functionality ensures continued operation and eliminates the risk of data loss even if communications or external power is lost. Power-pass through to external aiding sensors is supported to ease integration requiring only a single cable for comms and power.
If a full INS solution is required, Lodestar can easily be field upgraded to a SPRINT system (apart from Lodestar 200). This makes the Lodestar a flexible and future proof solution for both ROV guidance and survey applications.
Lodestar has a proven track record spanning more than 10 year in the field in diverse applications from ROV guidance and autopilot to demanding survey applications. The instrument is available in 4,000 and 6,000 metre depth ratings with a variety of connector options and configurations.
Lodestar-Nav 200
Lodestar-Nav 200 provides all-in-one navigation solution for subsea vehicles by combining a Lodestar 200 AHRS with our Syrinx Doppler Velocity Log (DVL) and a high accuracy pressure sensor in a single housing.  This saves cost, payload space and the complexity of integrating and operating separate sensors from different vendors.
As Lodestar-Nav is pre-calibrated providing the ROV pilots with a robust and reliable solution, even in the most challenging operational scenarios, without needing to worry about sensor offsets.
Syrinx DVL inside that provides a large altitude range and high precision at all altitudes; this combines the best of 300 and 1200 kHz DVLs. Each DVL transducer is fitted with a full depth rated wate block to ensure protection of the internal components and easy replacement if damaged.
Lodestar-Nav can be interfaced via a single connection and/or the DVL can be interfaced separately depending on requirements. Continuous on-board data storage supports post-mission diagnostics and post-processing.
Resources
| Feature | | Lodestar 300 | Lodestar 500 |
| --- | --- | --- | --- |
| Depth Rating | | 4,000 / 6,000 m | 4,000 / 6,000 m |
| Performance | | | |
| Heading | | 0.2° | 0.1° |
| AHRS Settle Time | | <5 minutes in dynamic conditions | <5 minutes in dynamic conditions |
| Back Up Battery Type/Life | | 0.01° | 0.01° |
| Power | | | |
| Power Requirement | | 20–50 V dc, 15 W nominal, 35 W maximum | 20–50 V dc, 15 W nominal, 35 W maximum |
| Power Pass Through | | 3 x for external aiding sensors (up to 3A per sensor) | 3 x for external aiding sensors (up to 3A per sensor) |
| Back Up Battery Type/Life | | Li-ion/5 minutes | Li-ion/5 minutes |
| Data/Comms | | | |
| Data Storage | | 8 GB internal memory | 8 GB internal memory |
| Serial Ports/Protocol | | 4x RS232 or RS485 | 4x RS232 or RS485 |
| Other Ports | | 1x Ethernet, 4 triggers | 1x Ethernet, 4 triggers |
| Output Rate | | Up to 100 Hz | Up to 100 Hz |
| Output Telegrams | | Industry standard AHRS/INS telegrams | Industry standard AHRS/INS telegrams |
| Mechanical | | | |
| Connectors | | 4x Seacon / Seanet, 1x Seacon / Seanet | 4x Seacon / Seanet, 1x Seacon / Seanet |
| Mechanical Construction | | Titanium | Titanium |
| Dimensions (Diameter x Height) | 4,000 m (Seacon | 205 x 260 mm | 205 x 260 mm |
| | 6,000 m (Seacon) | 205 x 280 mm | 205 x 280 mm |
| | 4,000 m (Seanet) | 205 x 250 mm | 205 x 250 mm |
| Weight in Air/Water | 4,000 m | 18.5/11.5 kg | 18.5/11.5 kg |
| | 6,000 m | 22/14 kg | 22/14 kg |
| Environmental | | | |
| Operating Temperature | | -20 to +55°C | -20 to +55°C |
| Storage Temperature | | -20 to +55°C | -20 to +55°C |
| Shock Rating | | 22 g, 11 ms half sine | 22 g, 11 ms half sine |
You may also be interested in
Motion sensing for vehicles and vessels