We bring assurance to your pipeline metrology campaigns. The assurance that equipment can be quickly mobilised, the assurance that the measurements collected are correct, and the assurance that you'll see significant time savings compared to other techniques.
What our tech can do for you
15 mm
The ranging accuracy that can be achieved with our subsea positioning
ROV Friendly
Hardware is designed to be deployed and recovered using ROVs
6000 m
Working depth, perfect for deepwater operations
Connect
A dedicated software tool to support all stages of your campaign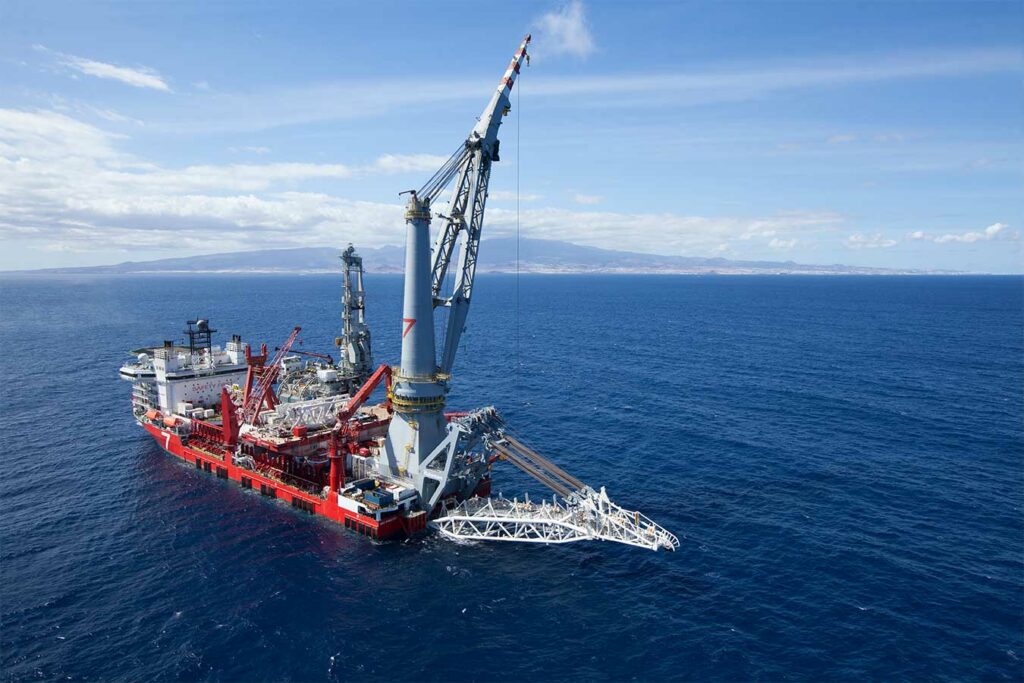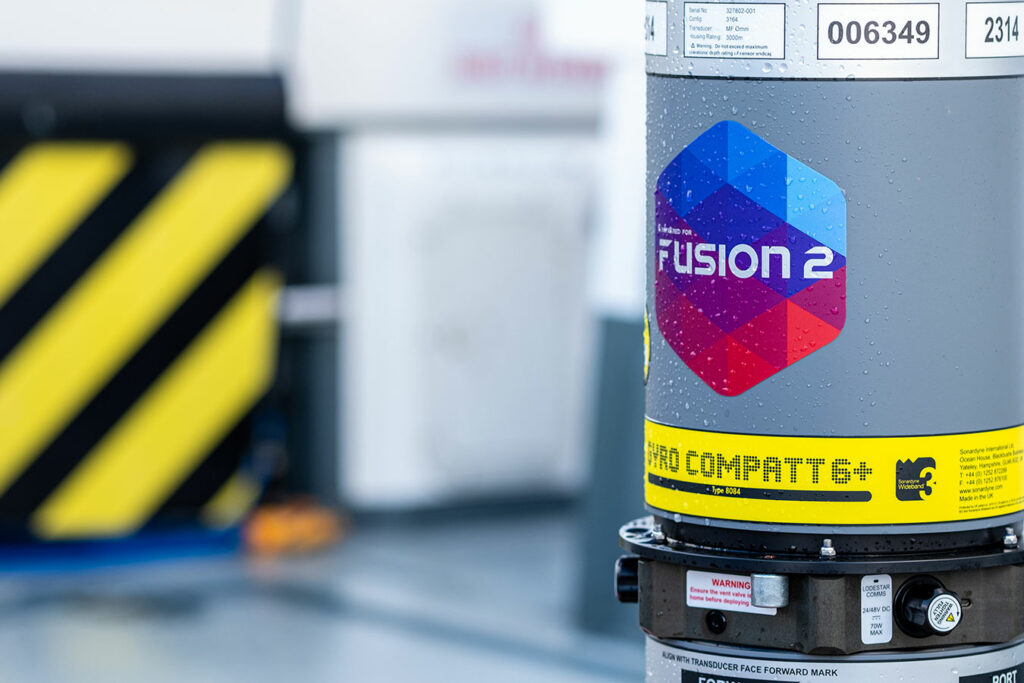 The metrology challenge
Short sections of pipeline are required to connect subsea infrastructure together. These short sections of pipeline are commonly referred to as 'spool pieces' or 'jumpers'. Due to the product they carry, they are generally made of a rigid material, and therefore must be constructed on land, after the subsea infrastructure has been installed.
Highly accurate measurements are required between the hubs on the subsea structures and pipelines in order for the spool piece to be constructed within the tight tolerances required in order to join the two hubs together. The method of collecting these measurements is called 'Metrology'.
There are several types of techniques currently available to support metrology surveys including; acoustics, inertial and dynamic laser scanning. Sonardyne is the only manufacturer with technologies to support all methodologies.
Fusion 2
Acoustic metrology is the most common method used offshore for acquiring precise measurements underwater. An acoustic metrology system comprises a number of our Compatt 6+ transponders placed in a network on the seabed and on the structures and/or hubs. Depths of the Compatts are accurately measured and 6G+ Wideband acoustic ranges collected between them.
The distance between each Compatt is often referred to as the 'baseline'. This allows a mathematical least squares network adjustment to be performed which positions the Compatts relative to each other. Additional instrumentation such as our GyroCompatt 6+ will provide the required information regarding the hub attitude.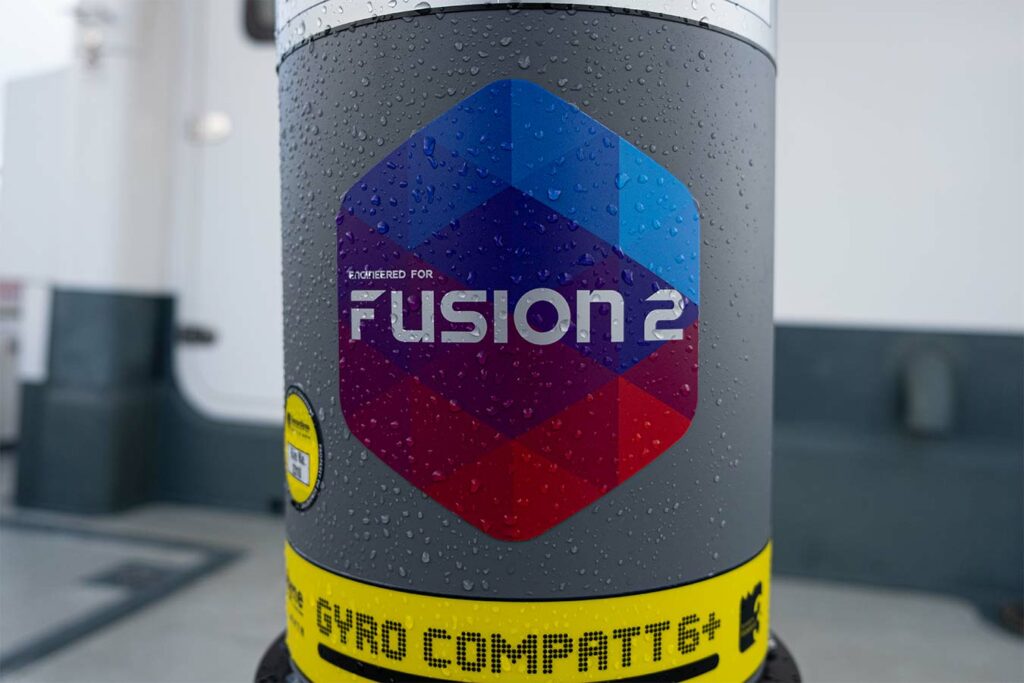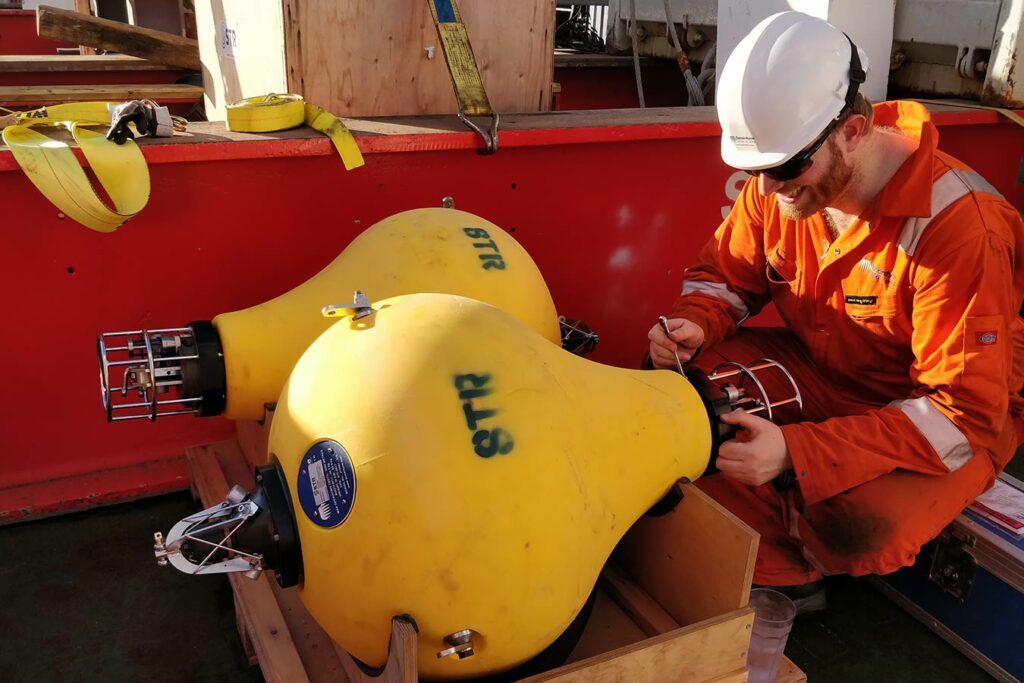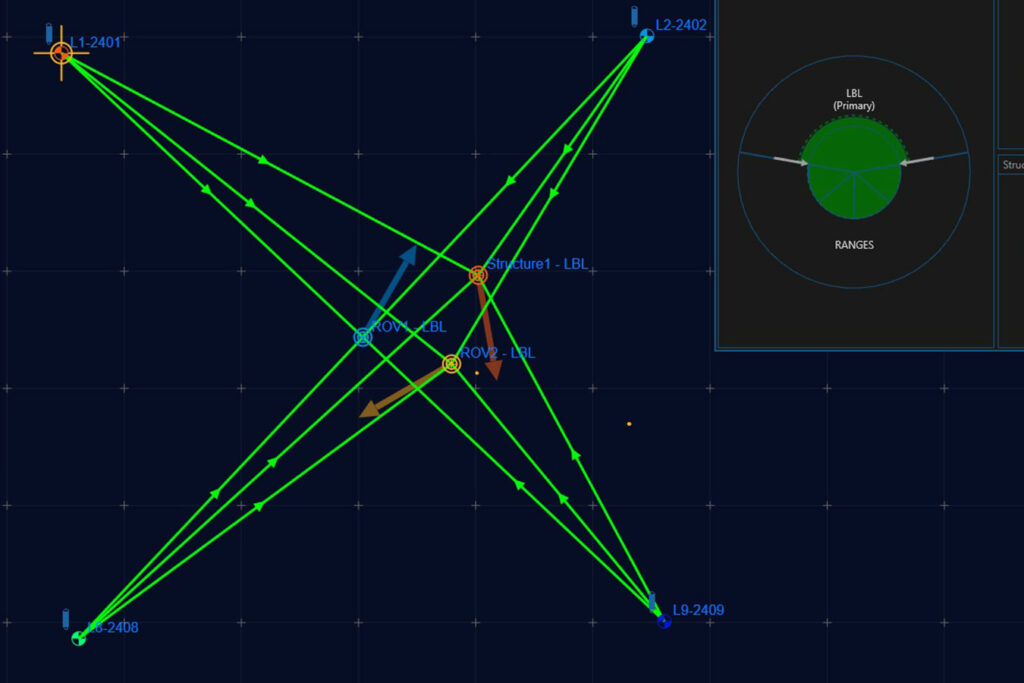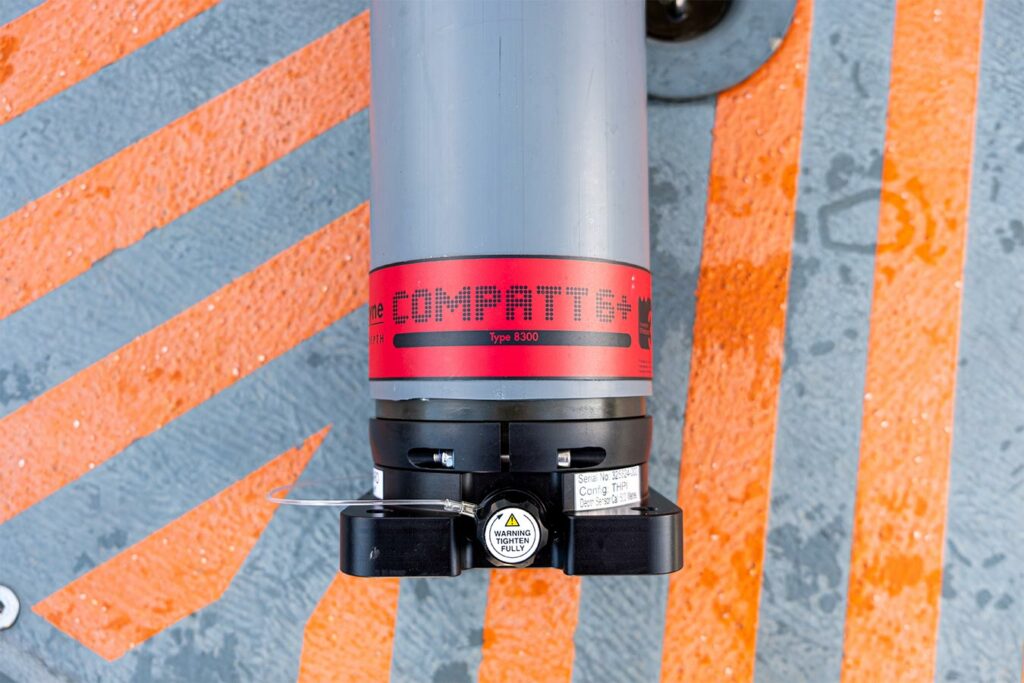 SPRINT INS technology
ROVs equipped with our SPRINT (Subsea Precision Reference Inertial Technology) technology can perform hub-to-hub metrology using the acoustic inertial SLAM (simultaneous location and mapping) technique. This solution combines trusted 6G+ acoustic technology, the field-proven SPRINT INS platform and Janus post-processing software. A SPRINT-equipped ROV places 6G+ transponders directly into each metrology hub and then manoeuvres around the hubs to collect acoustic ranges between each one.
The attitude of each hub is measured using a GyroCompatt or a Compatt 6+ transponder with an inclinometer endcap. Janus post-processing software is used to determine the position of one transponder relative to the other. When combined with the hub orientation measurements, the hub-to-hub horizontal and depth difference along with the relative bearing between the hubs is then calculated.
Need help finding the right metrology solution for you?
Still unsure? Speak to an expert