Gyro Compatt 6+
LBL transponder with integrated gyro
Engineered for: Structure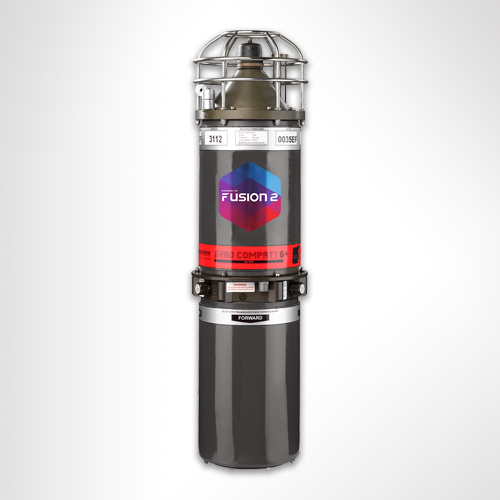 Gyro Compatt 6+ is our combined LBL transponder and AHRS, supporting every stage of your structure installation project. The instrument provides wireless high update rates of attitude, heading, heave, surge, sway, temperature, pressure, SV and acoustic positioning of any subsea object. Deep water structure installation - made easy.
---
At a glance
Combined LBL transponder and Lodestar AHRS instrument; rugged, ROV deployable design
Calculates motion and position of any subsea object; use it for structure installation and metrology
Rechargeable internal battery provides more than a day of continuous use
Wideband 3 inside; our latest signal protocols delivering fast, efficient operations
LBL and USBL modes; optimised for Fusion 2 and Ranger 2
Built to support subsea construction
Want to know more?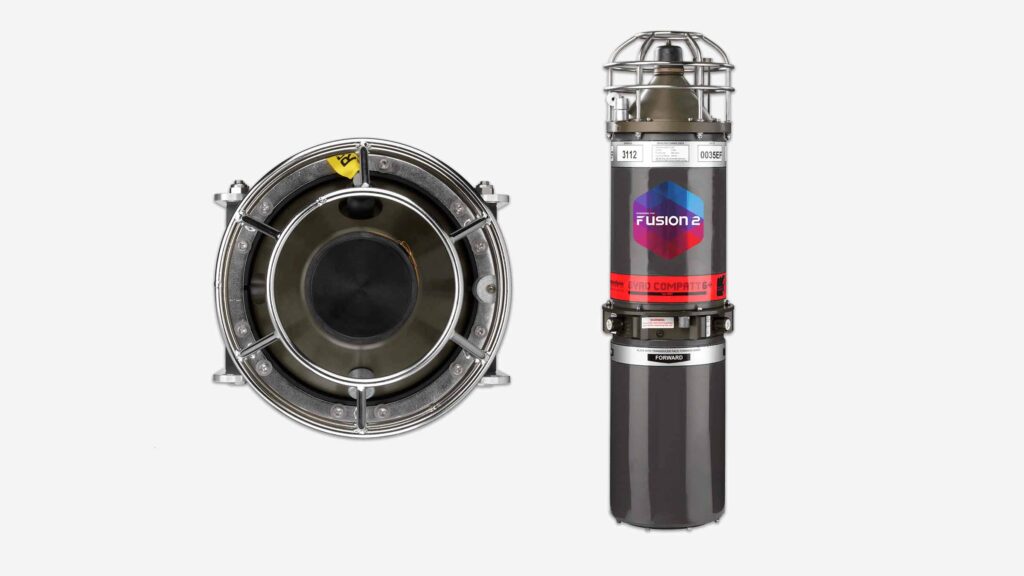 Heading accuracy 0.04 to 0.1º Secant latitude
Real time diagnostics on range measurements for quality control
Integrated Lodestar AHRS, factory aligned
Rechargeable 28 hr internal battery pack
Why Gyro Compatt 6+ is perfect for your operations
Wideband 3
For the first time, sensor telemetry data (e.g. pressure, depth, temperature) is embedded within ranging data so no more waiting for sensor readings at vital moments.
Compatible
Gyro Compatt 6+ transponders are backwards compatible with your existing Compatt 6 inventories so you can mix and match in the field.

Long life
With a battery life of 28 hours, you have a full day to install your structure and recover the unit using ROV. Recharge it and it's ready to go again.
Overview
Gyro Compatt 6+ replaces the need to use a separate LBL positioning transponder and subsea gyro to support offshore construction campaigns. Using it, structure position and orientation can be accurately determined during lowering, set-down and as-built surveys, while for metrology, the instrument delivers the measurements required for pipe-end coupling.
By eliminating the cost and complexity associated with separate instruments, connected by vulnerable subsea cables and external battery packs, Gyro Compatt 6+ delivers significant operational benefits, saving vessel time and de-risking complex, deep water construction projects.
This, our third generation Gyro Compatt, shares the same field-proven mechanical design as previous models so there's no need to adapt your existing survey tooling. It's small and light enough to be installed by ROV, and a mechanical stab plate enables users to precisely align the unit to structures such as templates and manifolds.
It's on the inside where Gyro Compatt 6+ differs from previous models. It operates using our exclusive Wideband 3 signal protocols so now, for the first time, sensor telemetry data (e.g. pressure, depth, temperature) can be embedded within navigation (ranging) telemetry data.
Using Gyro Compatt 6+ makes pauses in tracking to get sensor reading updates at vital moments a thing of the past.
Fusion 2 LBL software is the key to unlocking the benefits of Wideband 3. Only operations controlled with Fusion 2 can support Wideband 3 telemetry commands. Gyro Compatt 6+ transponders are backwards compatible with your existing Compatt 6 inventories. However, to achieve its full potential, you'll need to use exclusively 6+ transponder arrays and Fusion 2.
Compatt 6+ Plus are available to purchase from Sonardyne, or hire from leading offshore equipment rental companies.
Why invest
Performance
Heading accuracy 0.04 to 0.1º Secant latitude

Ranging precision better than 15mm

Rechargeable 28 hr internal battery pack

Simultaneous ranging and sensor data telemetry; requires Fusion 2

Real time diagnostics on range measurements for quality control

Autonomous data logging mode
Acoustic, AHRS and Sensors
MF frequency (19–34 kHz)

Supports Wideband 3 and Wideband 2 telemetry protocols

Integrated Sonardyne Lodestar AHRS, factory aligned

Integrated SV and depth sensors
Design
Dimensions 918 x 248 mm

45/17 kg weight in water/air

Deploy and recover using ROV

External AHRS On/Off switch

Plastic, super duplex stainless steel and anodised aluminium construction. ROHS compliant
Ownership
What's in the box: Gyro Compatt 6+, manual

Warranty: 1 year return to Sonardyne service centre

ITAR Controlled: No

UK Export License: required; US Export License: covered under de minimis
Resources
| Feature | | | Type 8084 |
| --- | --- | --- | --- |
| Depth Rating | | | 3,000 m |
| Operating Temperature | | | -5 to +40°C |
| Storage Temperature | | | -20 to +55°C |
| Operational Shock Rating | | | 22 g, 11 ms half sine |
| External Battery Pack / ROV Supply | | | 24 V (20–50 V) |
| Battery Life | | Acoustic Navigation Standby | 3 months |
| | | Lodestar Permanently Powered On | 28 hours |
| Acoustic | Compatt 6+ | Operating Frequency | MF (20–34 kHz) Sonardyne Wideband 3 |
| | | Transmit Source Level (dB re 1 µPa @ 1m) | 185–192 dB (5 Levels) |
| | | Ranging Precision | Better than 15 mm |
| | | Telemetry Protocol | Sonardyne SMS and modem |
| | | Ranges Tracked | 14 simultaneous replies |
| Lodestar AHRS | Heading | Range | 0–360° |
| | | Accuracy | 0.04 to 0.1° secant latitude |
| | | Settle Time | <5 minutes |
| | | Follow Up Speed | 500° / second |
| | | Resolution | 0.01° |
| | Roll and Pitch | Range | ±180° (no physical limit) |
| | | Accuracy | 0.01° |
| | | Resolution | 0.01° |
| | Heave | Range | ±99 m |
| | | Accuracy (Real Time) | 5 cm or 5% (whichever is the greater) |
| | | Bandwidth | User selectable |
| | | Resolution | 0.01 m |
| Digital Output - Output Telegram (e.g. for ROV LED display) | | | Yes |
| ROV Switch - Contact Closure | | | Yes |
| Data Back-up - Data Logger | | | 8 GB (expandable to 32 GB) internal memory to allow post processing |
| Remote Transducer - For ROV Applications, a Remote Transducer is Available | | | |
| Sensors | Sound Speed Sensor | | ±0.03 m/s |
| | Pressure - Strain Gauge or Digiquartz | | 0.01% FS |
| Physical | Size (Diameter x Length) | | 248 x 918 mm |
| | Weight in Air/Water | | 45/17 kg |
Manuals and quick start guides
Datasheets
Software and firmware
You may also be interested in
Built to support subsea construction