Intruder detection system
Above water surveillance and access control is a crucial part of securing waterside military facilities from unauthorised access. But most are not generally equipped to detect intrusions from below the water. That's where constant, real-time underwater monitoring using a diver detection sonar comes in.
What our tech can do for you
1,500m
Detection range of underwater threats with one Sentinel sonar head
C2
Integrates with your existing command and control system
Network
Scalable coverage for the largest of underwater sites
UUVs
Track threats from underwater drones as well as divers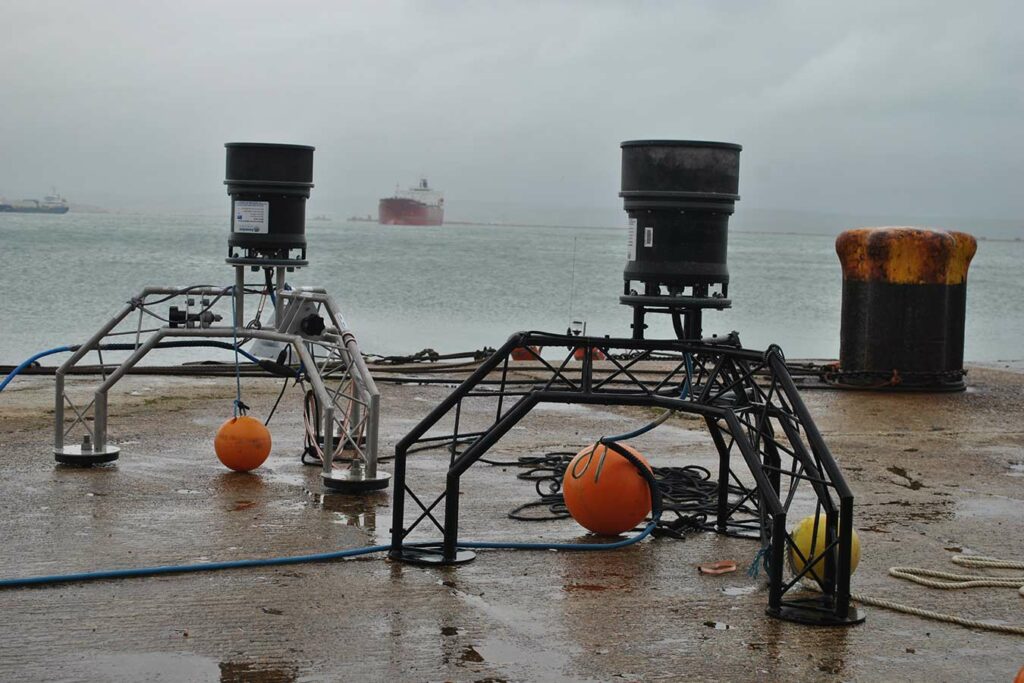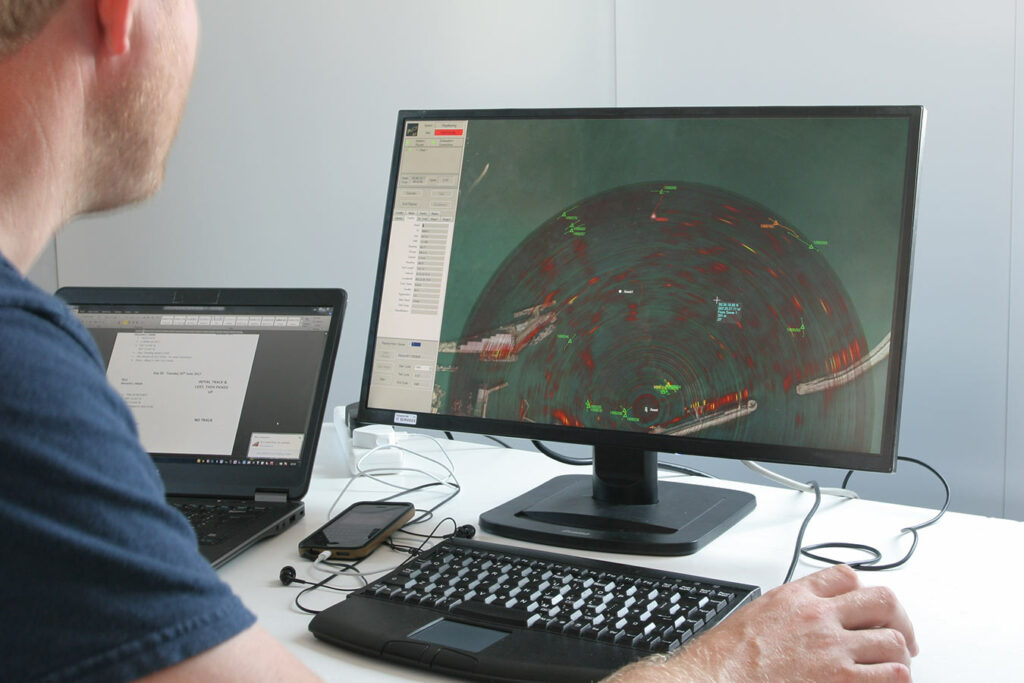 Underwater intruder detection
Close the gap in your surveillance capability by specifying the world's most widely deployed underwater intruder detection system, Sentinel. Whether protecting a commercial harbour, naval vessel, private yacht, critical national infrastructure facility or waterside residence from the threat of attack, Sentinel is cost-effective, easy to operate and proven in all theatres of operation.
Sentinel has been specifically designed to cope with port environments, including 'brown' water, shallow water and tidal harbours where vessel activity results in a lot of disturbance in the water column. The system's unique detection, classification and tracking software has been proven to operate in all environmental conditions and is capable of tracking thousands of targets in real-time, with only genuine threats raising the alarm.
Performance, coverage and protection
Sentinel detects, tracks and classifies divers and autonomous underwater vehicles (AUVs) approaching a protected asset from any direction and alerts security personnel to the threat. With the ability to identify targets at ranges of up to 1,200 metres, Sentinel takes reliable, long range underwater intruder detection to a new level and since its introduction has been used in CNI, vessel and VIP protection duties around the world.
Mounted in either a frame on the seabed, from a patrol boat or against a harbour wall, Sentinel is easy to install and configure for standalone operation or seamless integration with your facility's existing centralised security management system. Up to 10 sonar heads can be networked together offering a practical and cost-effective solution for protecting large sites where channel entrances, waterways and anchorages need to be remotely and simultaneously monitored.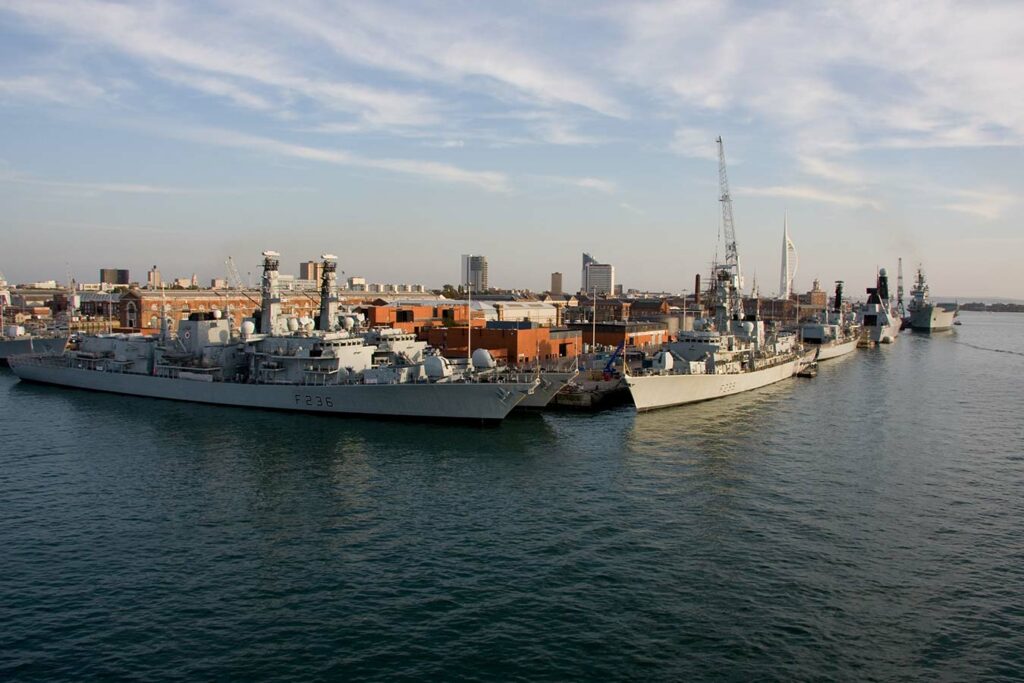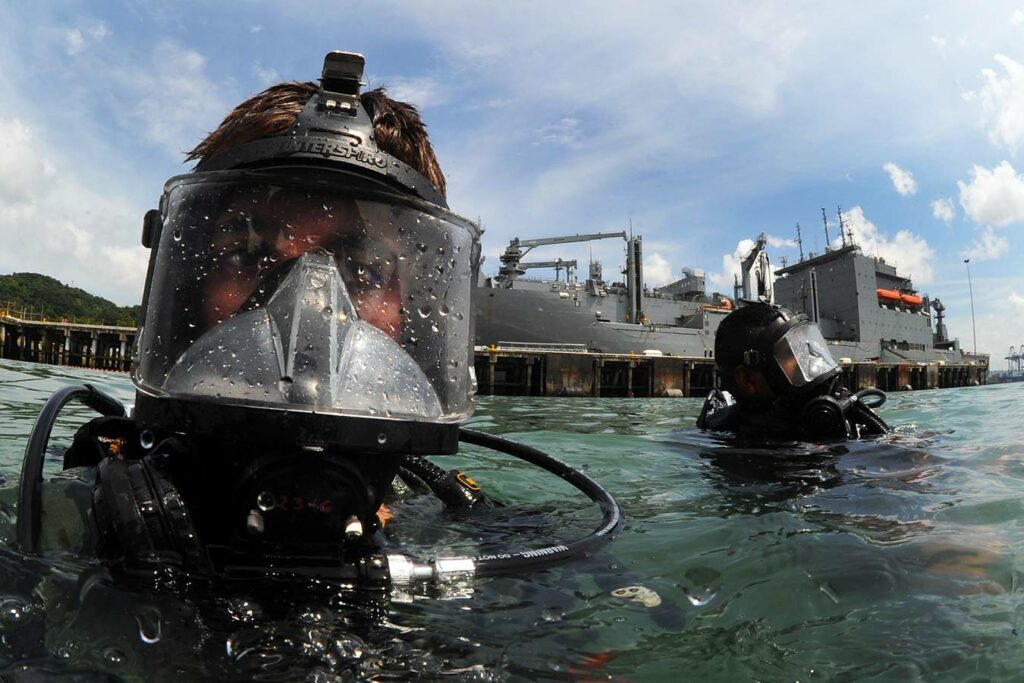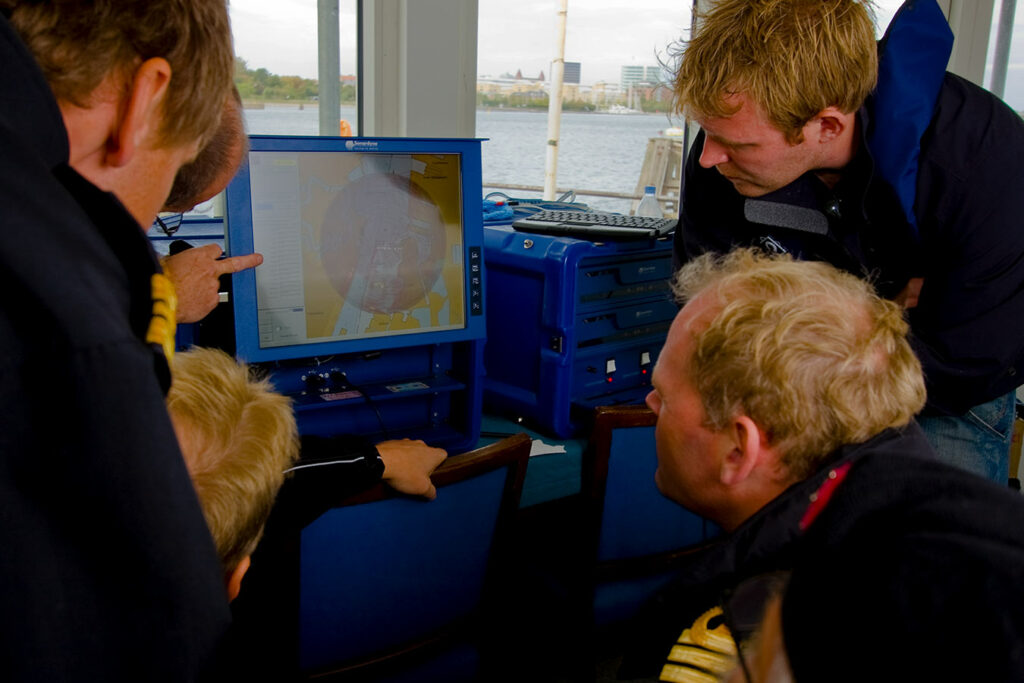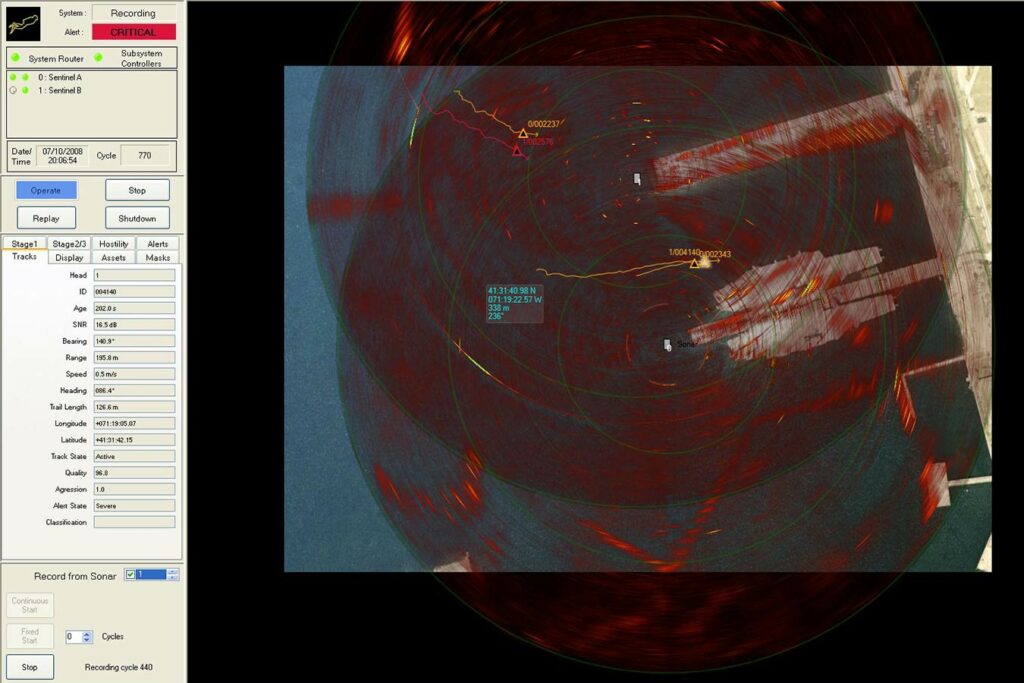 Configurable and scalable
The base system, Sentinel, is configured to meet the needs of commercial and infrastructure facility protection projects. It can be used as a standalone security sensor or integrated with third party C2 (Command and Control) security systems. Support for networked sonar is also offered, meaning that entire waterfronts can be protected using a single operator station.
Sentinel RD (Rapid Deployment) is the expeditionary variant configured for Portable Diver Detection Sonar (PDDS) duties. Its small topside footprint means it's perfect for short term operations using offshore patrol vessels (OPVs) and temporary sites on shore. Sentinel XF (Extended Feature
Need help finding the right security solution for you?
Speak to an expert about your underwater security