Remote Field Support: Keeping Offshore Operations On Track
Remote operations are an increasingly viable way that we can carry out tasks in the marine space. Whether it's in offshore energy, defence, science, or other sectors, unmanned remote operations are helping us and you, our customers, to reduce our environmental footprints, lower risk to our staff, reduce costs and perform work we might otherwise not be able to do.
We've been seeing these benefits repeatedly when we've been out on the open ocean using unmanned surface vessels and vehicles (USVs) to provide a data harvesting service. Remote field support and remote training are also offering the same benefits and are being brought into just as sharp a focus in a world where movement of personnel, including specialist field engineers, is limited.
Indeed, as more of us adopt our homes as our new office, being able to deliver remote field support and training to where ever you need it, from engineers who are familiar with your operational requirements, and most likely even your vessel and set-up, means that we can continue to support you and you can continue to operate, just as efficiently as before.
A CASIUS calibration through remote field support
Take, for example a recent support case successfully provided by our Remote Field Support Service team, all remotely. P&O Maritime's multi-purpose, diesel-electric offshore vessel Topaz Tangaroa had a need to move an HPT 5000 Transceiver between deployment poles just before an important survey assignment in the offshore wind sector.
When a transceiver is replaced – or attitude sensors associated with acoustic positioning are moved/replaced – a CASIUS calibration is required. This calculates the angular tilt (pitch and roll) and heading misalignment between the transceiver face and the vessel's frame of reference, as defined by the vessel-mounted pitch, roll and heading sensors.
Due to the current restrictions on travel, a Sonardyne engineer was unable visit the vessel to support the CASIUS. So, instead, we were able to provide dedicated remote support over two days to get the Topaz Tangaroa ready for its next project.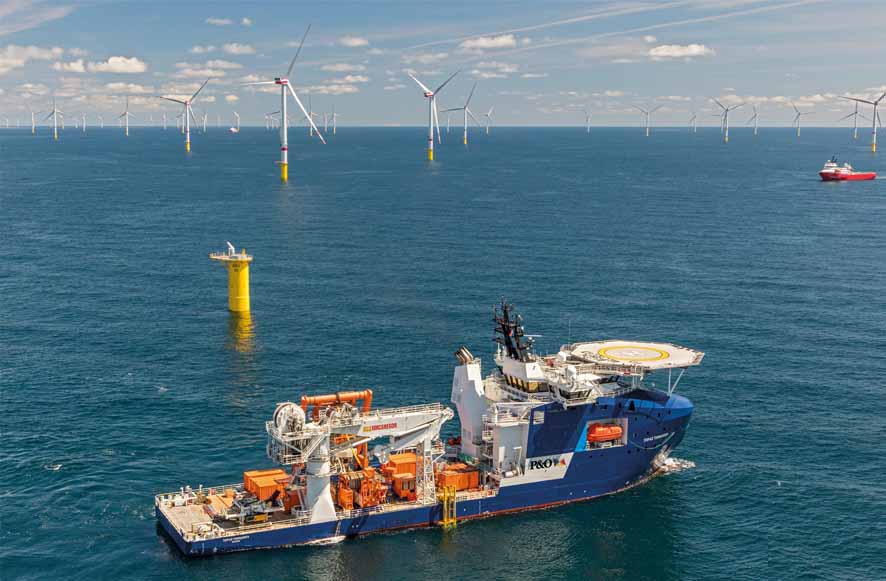 The support was provided by one of our field support engineers, Pete Follon, through emails and telephone calls to their vessel-based surveyor, while the Topaz Tangaroa was in Vlissingen, in the Netherlands), and then during the entire duration of the actual CASIUS calibration, while the vessel was in transit in the North Sea.
This support, including advice during the CASIUS, examining the final CASIUS results and confirming verification of the results post CASIUS, was all provided from the home of the engineer in the UK.  What's more, as he'd already visited the Topaz Tangaroa on two previous occasions – and well over 100 similar vessels – he was well-equipped to support the crew.
Why CASIUS?
Pete explains: "An uncompensated angular tilt error of 1-degree would result in an offset error of 1.75 m when positioning a transponder in 100 m water depth and a heading misalignment has similar adverse impact when the transponder's horizontal distance from the vessel increases.
"Following the CASIUS calibration on the Topaz Tangaroa, corrections for the transceiver's roll, pitch and heading were defined (and entered into the Ranger 2 USBL system onboard) to provide a 1DRMS accuracy of 0.3% – which means the same beacon would suffer only a 0.3 m USBL error in 100 m water depth."
This is just the latest remote CASIUS the Remote Field Support Service team has provided over recent months. It meant the Topaz Tangaroa was able to meet her operational deadline.
With remote support, tasks like this can still go ahead when attendance is not possible due to logistical constraints. We have access to a wide range of communications options, including email, phone, SMS, as well as remote viewing applications (Skype, Teams, Webex, WhatsApp, etc.) and remote access (such as TeamViewer) available 24/7, 365 days a year. That means timing is flexible, as there are fewer scheduling restrictions, reducing downtime and overheads.
Remote training
Meanwhile, our training team is running remote online group and 1-1 and 1-2 training on our Fusion 1 and Fusion 2 survey software and Ranger 2 USBL system.
The training is a mix of practical sessions and pre-recorded sessions that those on the course can watch when they want, in their own time. The pre-recorded sessions include a quiz, just to make sure those enrolled have taken it all in, and to prepare them for the next training session. It's just as thorough and engaging as our classroom based courses, but can be done anywhere – even during downtime when you're offshore.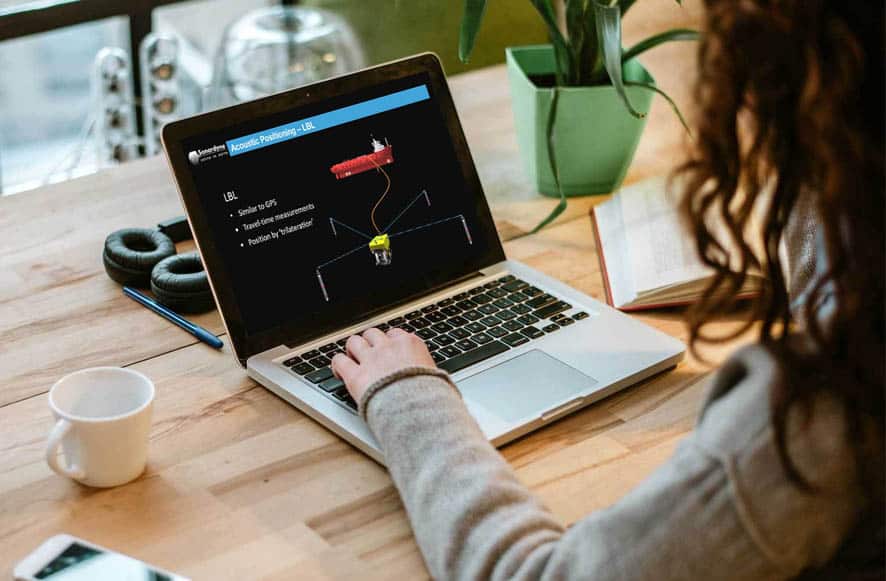 Clients are already seeing the benefits and, what's more, it means overseas staff don't need to worry about current travel restrictions or organising visa, and travel to our UK training centre in Plymouth although we are happy and do provide, when possible, training at your preferred location. It's also easy to book through Eventbrite for individuals wanting to undertake training.
Find out more
We're reviewing all requests for field engineer support and advising what the best options are for each case. To find out more, please get in touch with our Remote Field Support Services at support@sonardyne.com
For information about the training options open to you, contact our  Training team.
Want to find out more about this article?
Speak to an expert