Vigilant FLS: Filling in the 'blind spot' for USVs
Just as a new generation of autonomous "Google cars" are being introduced onto our roads, unmanned surface vessels (USVs) are becoming an established tool for offshore operations, including in the defence space.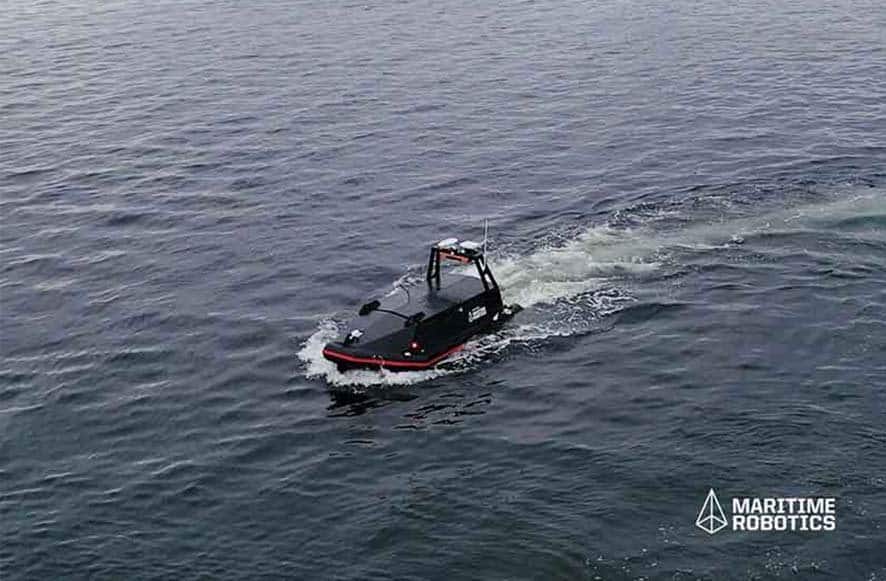 It's not hard to see why. Using a USV vastly reduces the environmental footprint of many applications, enables people to work from home and saves cost over traditional operations.
However, these systems need to be reliable and they need situational awareness. There will be no sailor offshore to support their operation. If communications are severed, they will need to chart their own course and get to where they need to get to without incident. There will be no watchman to scan for obstacles.
Much has been achieved above the water. USVs can build a picture of the environment around them by fusing automatic identification system (AIS) data with charts and real-time observations of its surroundings using radar and lidar. How well the USV performs will largely depend on the quality of these sensors. But what about what's under the water line, hidden from view? What if there's an unexpected wreck, a rogue container or even an ice-berg that goes unspotted by the surface sensors?
Introducing Vigilant FLS
Vigilant FLS is our new long-range, forward-looking sonar for seaborne obstacle avoidance. It can be used to detect objects in the water column out to as far as 1,500 m (4,921 ft) away. In shallow waters and close to shore it can be used to generate a 3D terrain map of the seabed out to 600 m (1,968 ft) down to 100 m depth. It can be used to keep both a vessel and any system that it may be towing or deploying safe from hitting those obstacles with automatic obstacle and depth alarms that can be configured to suit.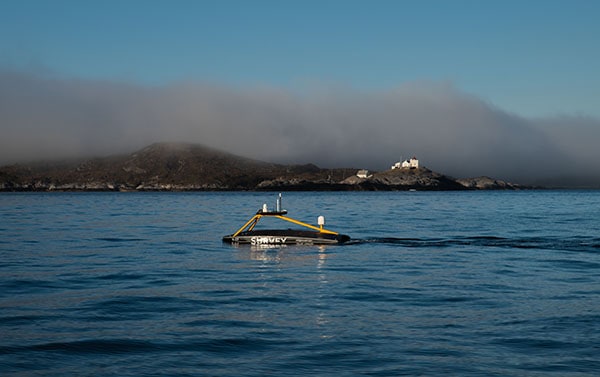 What's really exciting is that this technology is autonomous vessel ready. We have worked hard to ensure that all the outputs from Vigilant can be used by third party integrators and USV operators, straight out of the box.
Forewarned, forearmed
"When it comes to obstacle avoidance, what we need to do is offer time to react. We do that by extending the range of detection as far as possible. That was our focus," John Chapman, Managing Director at Wavefront explains. Wavefront are part of Sonardyne Group and responsible for the design of the sonar.
"This is particularly important when working with unmanned systems as they must process the data to determine automatically what to do next. The data has to be served in as close to real-time as possible. We also wanted it to be installed in as many vessels as possible, either as a retro-fit or on brand new vessels. That influenced our design. The resulting range at 1,500 m and compact form factor are class leading."
USV and unmanned ships, like autonomous cars, are no longer science-fiction. They are being developed and commercial outfits are extending the range of services that can be provided using these systems.
Like autonomous cars they have many hurdles to deal with legal, technical, commercial…  Thanks to Vigilant FLS, underwater situational awareness is no longer one of them.
Want to find out how our Vigilant FLS could benefit your USV operations? Get in touch today.
Want to find out more about this article?
Speak to an expert