Protection readiness, even in peacetime, with Sentinel
Intruder detection sonar (IDS) are a key tool in maritime security operations, even in peacetime. But, while you hope that you will never hear it sounding the alarm that you have an intruder, putting it to the test – during peaceful exercises – does offer comfort that it will perform when you need it.
That's just what the Slovenian Armed Forces (SAF) 430th Naval Division has been doing recently. As part of a broader multinational exercise, their Underwater Special Operations Detachment carried out operations alongside a group of divers from the Montenegrin Navy – a perfect opportunity for putting Sentinel to the test.
But first, a little fact for you. Largely landlocked, Slovenia has a lot of borders to protect. While it's a relatively small country, it has many neighbours, from Italy, in the west, to Austria, in the north, Hungary in the east, and Croatia, to the south.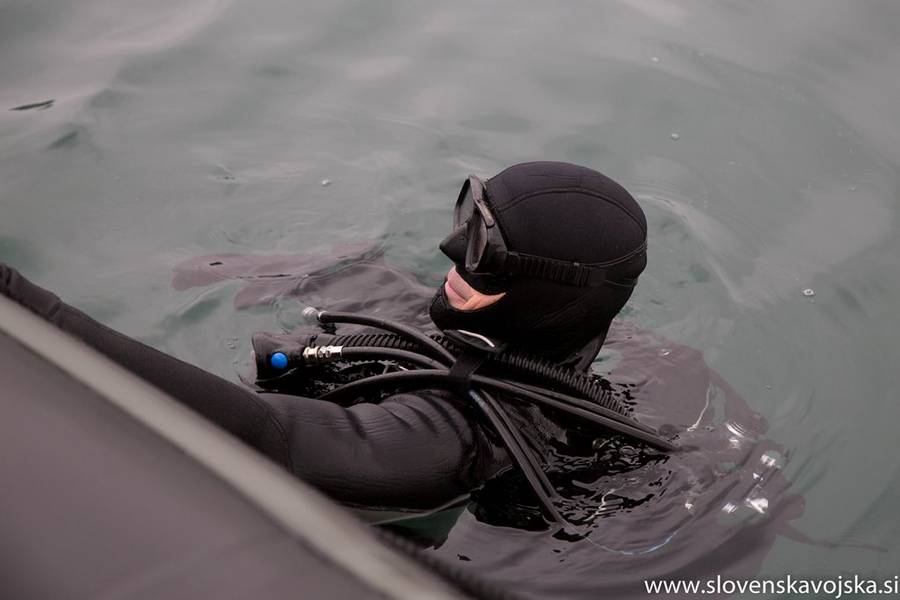 It's also got a short, but important, stretch of coastline at the north end of the Adriatic Sea. While peaceful now, this area has been strategic since pre-Roman times. It's been under Roman, Croatian, Habsburg, Ottoman and Napoleonic rule, to name a few.
So, Slovenia doesn't have a navy. Instead, its army has the 430th Naval Division to protect its short section of coastline, including the port town of Koper.
But, back to the exercises.  They were extensive. Starting with integration drills, involving underwater and surface inspection of the operational area, they moved on to joint inspection of navigable waterways, and then a mine hunting and detection exercise around moorings used by allied vessels.
Throughout, the underwater part of the port's disembarkation area – which is protected by the 430th Naval Division – was monitored using Sentinel, which is able to detect divers, swimmer delivery vehicles (SDV) and autonomous underwater vehicles (AUVs) in the water. It was then used to steer the force reaction towards the simulated intruders.
Meanwhile, crews on a multi-purpose patrol boat, the Triglav, and a fast-patrol boat, the Ankaran, patrolled the Slovenian territorial sea, to provide broader protection.
For armies and navies, exercises with allies to train in command and control procedures, as well as various tactical procedures at sea, are a great opportunity to maintain or raise their competence and readiness.
It's also a great opportunity to test kit – like Sentinel. Sentinel is the undisputed leader in the IDS field. Sentinel detects, tracks and classifies a wide range of threats including divers, SDVs and AUVs, when approaching a protected asset from any direction. It then alerts security personnel to the threat. With the ability to identify targets at ranges of up to 1,500 m, Sentinel takes reliable, long-range underwater intruder detection to a new level. Since its introduction, has been used in critical national infrastructure, vessel and VIP protection duties around the world.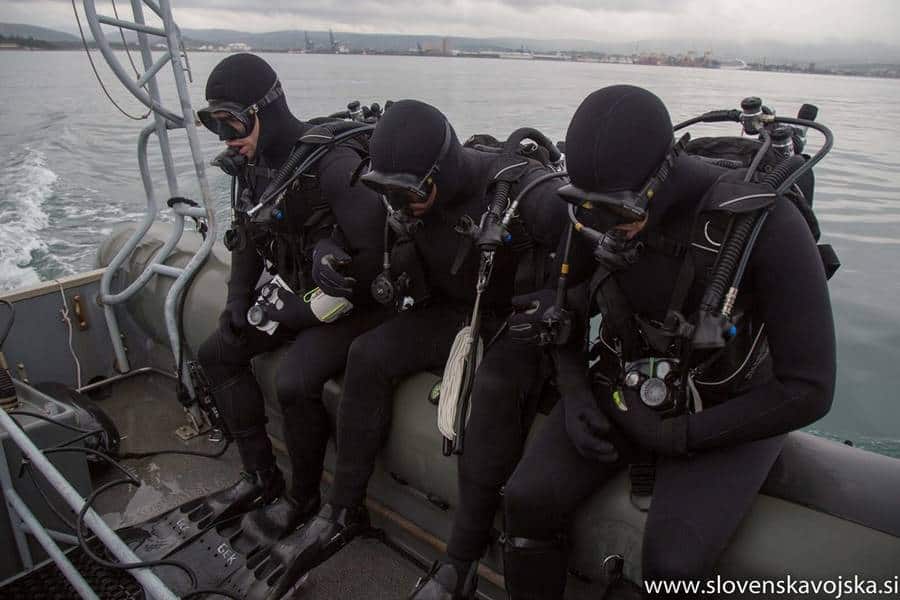 In Slovenia, the 430th Naval Division often use their Sentinel from vessels in port, while at anchor. For the multinational exercises, they deployed it from a pole mount from the patrol boat stern platform. It performed well, detecting divers at the ranges expected from Sentinel and a good detection percentage – which is always important. Too many false detections can reduce the effectiveness of any IDS.
The 430th Naval Division's use of Sentinel shows its flexibility – it can be deployed and redeployed from different vessels, quaysides, subsea mount frames or even buoys. It's compact, but it's also scalable. We can network Sentinel sonar heads together to improve situational awareness. Sentinel merges the data from all the units and presents a single picture of the environment. Using simple interfaces, we can integrate it with third-party security systems or command and control (C2) stations.
There's also a Sentinel expeditionary system configured for Portable Diver Detection Sonar (PDDS) duties. Its small topside footprint means it's perfect for short-term operations using offshore patrol vessels (OPVs) and temporary sites on shore.
But don't take our word for it. Those using it rely on it. For the 430th Naval Division it's a key tool in its port protection. Or in their words: "We consider Sentinel a very reliable tool in our force protection set-up."
Want to find out more about this article?
Speak to an expert