New home, new role, new business challenges
The Sonardyne Asia team has news: we're investing in new premises in Singapore! Jose Puig, our head of sales for Asia, explains why, when and how there's a lot to be excited about across the wider region.
Six months ago, I moved into my new role as head of sales here in Asia and I'm glad to say I've not looked back. One reason for that is how much there is to look forward to across the regions we cover.
It's a hugely diverse and challenging area; politically, culturally, geographically, economically. Here in Singapore, we serve customers all the way from the Middle East, down to Australia and of course across to the Pacific Islands, and right across the energy, science and defence sectors. That's anything from growing offshore wind capacity to protecting to coastal communities from environmental threats, through to strengthening national capability in the underwater naval domain.
Which brings me to the second reason I've not looked back and that I'm hugely excited to announce; we're moving our Singapore headquarters into new premises at Loyang Offshore Supply Base in early July.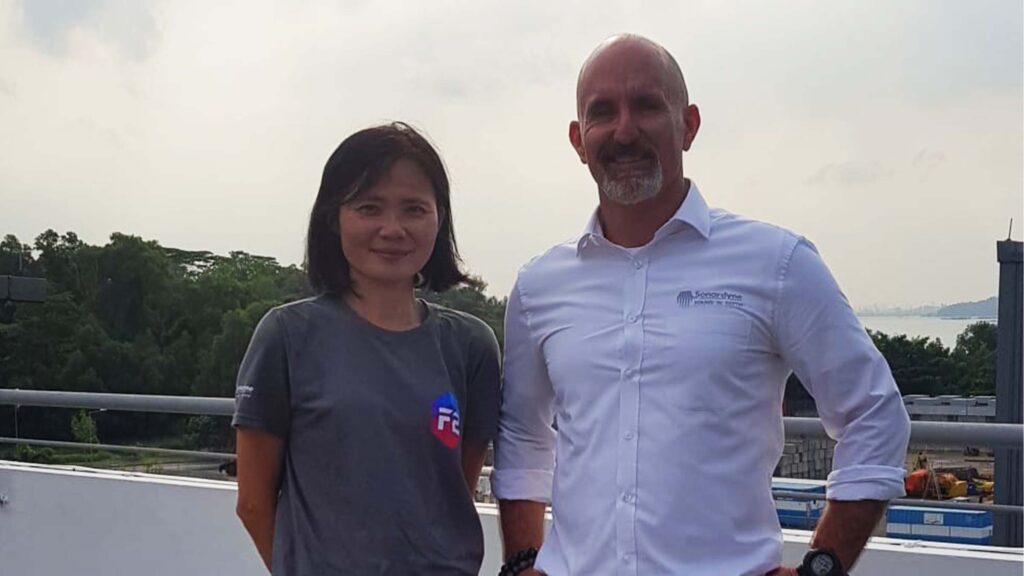 We're not moving far. It's literally a few blocks from the home which we've occupied for the past 14 years. Combined with the appointment of a director of operations, Hwee Chin Cheng, and myself as head of sales, both the move and management changes will help us to meet your needs even better.
28 years – and counting
We've had an office in Singapore since 1994 – that's now 28 years ago – and we've been in our current premises since 2009. Over the years, it's become quite a busy place, so we wanted our own standalone facility with plenty of space for our offices, warehouse space, workshop and test tank, as well as visitor, break out and recreation areas. And did I mention the roof terrace?
It's also going to have space to meet the needs of our sister Covelya Group companies, such as EIVA, who will be able to come and use our offices and the test tank. So, it will be a real hub for us, and you, our customers.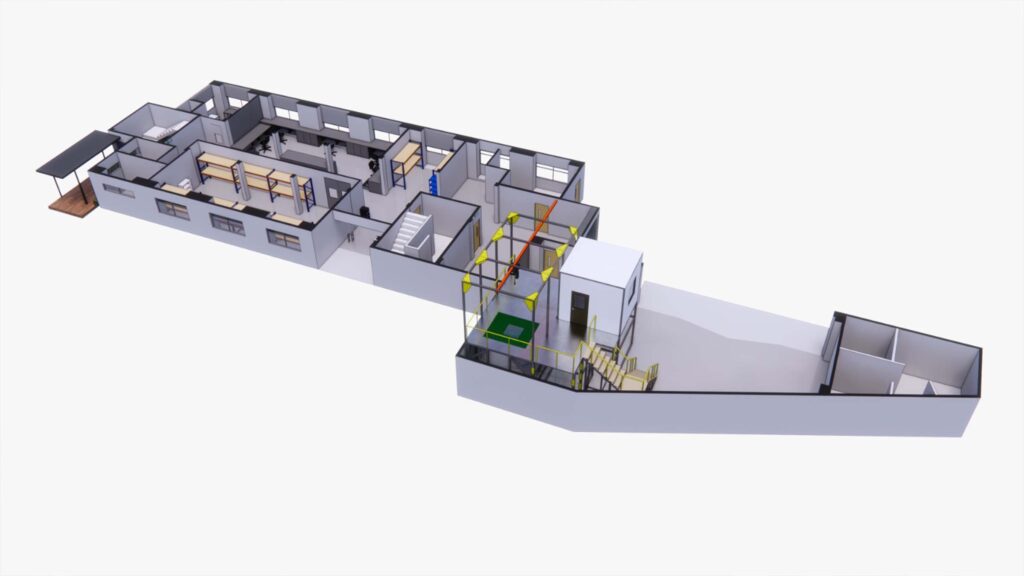 Just now, it's having a full makeover, bringing a modern touch and amenities, so that it fits all our needs. But we can't wait to you, from mid-summer, when we expect to officially open our new Sonardyne Asia doors. Look out for an open house event invite in due course! And don't forget, it's Sonardyne's 50th birthday this year so added cause for celebration.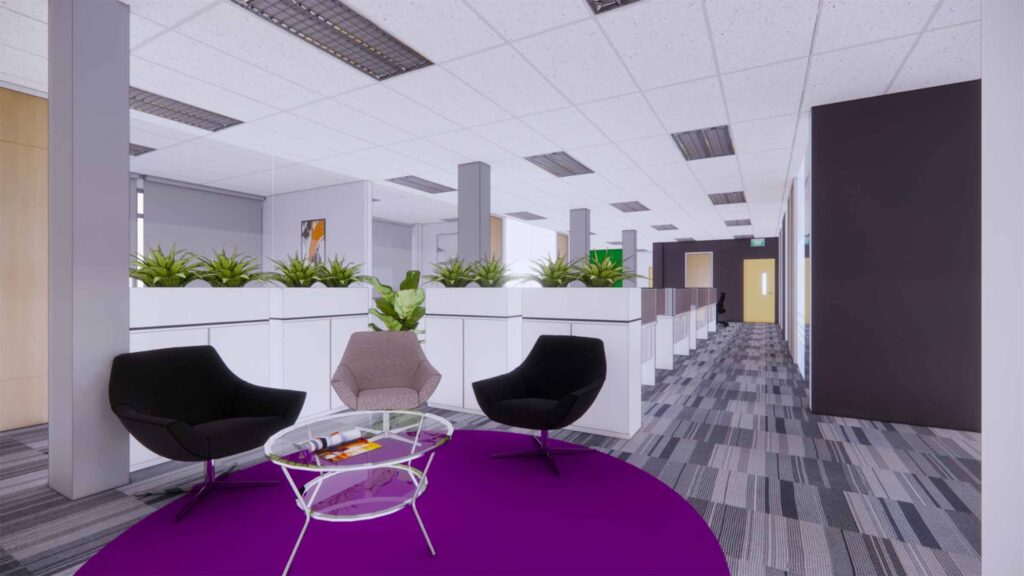 Offshore wind at the forefront
This investment couldn't come at a better time. Singapore came out of lock down in April and we're seeing similar across the region. That means everyone is able to start doing more business again and projects that were delayed are now being switched back on. One market is particularly standout: offshore wind.
According to a recent report, Asia Pacific could become the second-biggest offshore wind market, with capacity reaching 78 gigawatts by 2030. We're expecting to see that especially in Taiwan and then Vietnam, followed by Korea and Japan. Even Australia looks set to be part of this growth.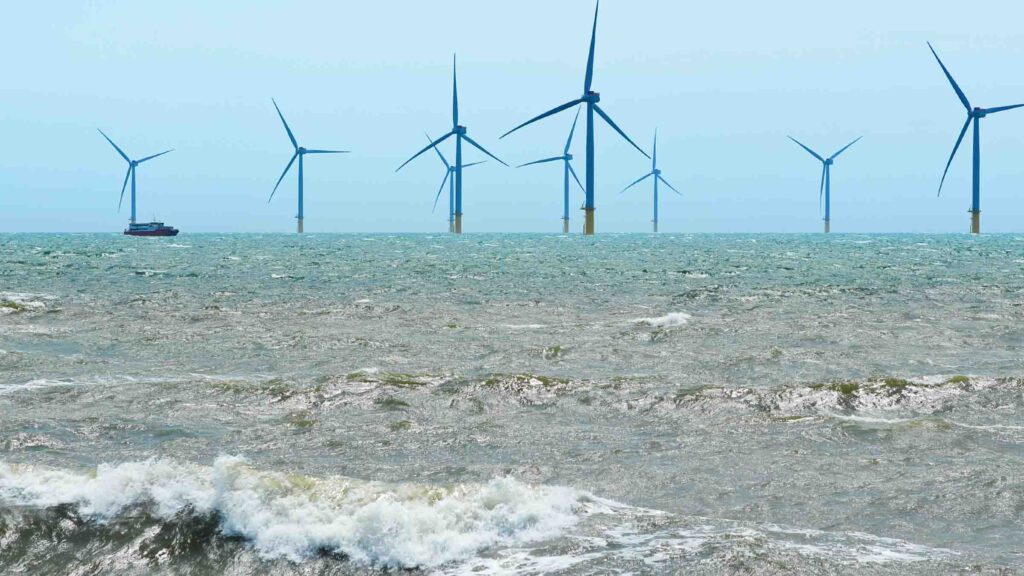 This activity is driving the use of traditional survey systems, such as our Ranger 2 USBL family. Mini-Ranger 2 has been especially popular in this segment, supporting high elevation, shallow water tracking for site survey and characterisation operations. In this new market, customers want easy to use and reliable systems and that's what Mini-Ranger 2 delivers.
But that's not to say they're not testing new ways of working. For example, they're integrating these systems into nimbler, lower emission platforms, such as uncrewed surface vessels (USVs), as well as adopting more efficient ways to deploy environmental mitigation measures, such as bubble curtains, when performing piling operations.
Safer, smarter ocean data
Similarly, we also expect to see more demand for environmental monitoring systems, systems that can deliver data direct to desktops via uncrewed platforms and the cloud, instead of requiring sensor retrieval, to make ocean data collection easier, safer and more cost effective. In Europe and North America, we are delivering this capability right now, and we can't wait to bring you news of the first seabed-to-desktop project in Asia to you in the not-too-distant future. Watch this space.
Defence, right across the Sonardyne Asia region, is also seeing increasing attention, as geopolitical tensions remain high on governmental agendas. A major focus here is in the underwater domain, where our technologies are supporting advances in large diameter uncrewed or unmanned underwater vehicles (LDUUV/XLUUV), but also mine countermeasures (MCM) and secure waveforms for underwater communications.
From asset integrity to coastal protection
Oil and gas, too, still has a role in the region. While activity has been lagging, compared with other regions, we expect to see increasing activity, especially around extension projects and asset inspection, repair and maintenance, where underwater robotics can and are playing an increasing role and decarbonisation is a real focus.
And let's not forget ocean science, where there's continued focus on coastal protection. An example of that is continued investment in tsunami detection systems in key coastal regions, while the main research institutes out here continue to invest in the latest technologies to underpin critical research in the deepest depths of the ocean.
Here at Sonardyne Asia we're excited and we hope you are too. With our new workshop and offices, we'll be able to serve you even better. We look forward to welcoming you very soon.
Want to find out more about this article?
Speak to an expert