2020: The year the world went remote – but not completely
We're looking back on 2020 – and what a year it's been. Due to the Covid crisis, remote support has become a key way we have been able to continue to serve you, our customers, to keep your operations on track. But it's not all been about what we can do remotely – our engineers have also been out supporting customers in the field too.
We took a look at our numbers and thought you might be interested. Our remote survey, engineering and training services went from being a small part of our customer offering prior to the pandemic, to now providing the equivalent of a person constantly, every day. We are supporting our customers remotely across regions spanning from Asia to North America. It's been quite a steep learning curve to make the transition to remote support and services, but it's also one we suspect many of you will recognise as you've also had to pivot to this new world.
On-site support continues
Naturally, our face-to-face, on-site support dipped over the same period. But, alongside increasing our remote support and services, across survey, engineering and training, we've still continued to provide our engineering and survey personnel to customers on site, whether that's at the dockside, naval base or offshore, from Brazil to Baku. And those numbers have increased as, alongside you, we have worked through each change to Covid restrictions, at home and abroad.  
The range of services provided remotely and in-person has also varied hugely, from calibrations and installation project delivery support to real-time survey operations support services. It all depends on client requirements. Back in June, for example, we were able to support P&O Maritime. They required a CASIUS calibration of a replacement HPT 5000 onboard their multipurpose vessel the Topaz Tangaroa while it was in Vlissingen in the Netherlands. To keep their operations on track, we helped them perform the calibration 100% through remote support.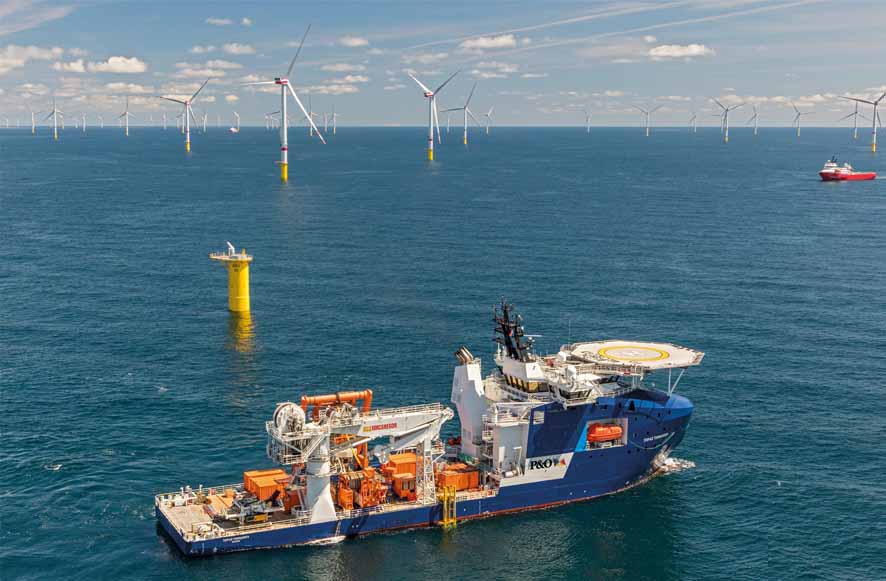 Real-time SLAM – remotely
In August, our training team provided remote training in our new LBL and INS Fusion 2 survey software for a client crew in the US. That meant they were then able to join their vessel in the Gulf of Mexico and roll-out the our survey system on a live project. To reduce the risk of introducing a new system, we provided real-time online remote support and services from our Survey Support Group. This isn't just having someone on the phone. We were able to supply our Remote Operations Access Module (ROAM) to the vessel so that our surveyors onshore, in the UK, were able to remotely access the Fusion 2 system throughout the project, ensuring everything went smoothly by offering the same service they would normally do in person, remotely. Doing this not only saved logistics headaches – by being able to use locally available surveyors on the vessel – but also meant they saved significant time on the job because they could use the new time saving features in Fusion 2 such as real-time SLAM calibration. That new functionality offered a significant saving on a 1,300 m water depth project.
On other occasions, such as for a recent cable lay vessel CASIUS, we were able to send out one of our engineers to make sure it went ahead glitch free, enabling the vessel to get to its next project with minimal downtime. We mostly mention this project because, while on the visit offshore Italy, our engineer took these lovely photos, which we wanted an excuse to share (you might, just, be able to spot the vessel he was visiting)!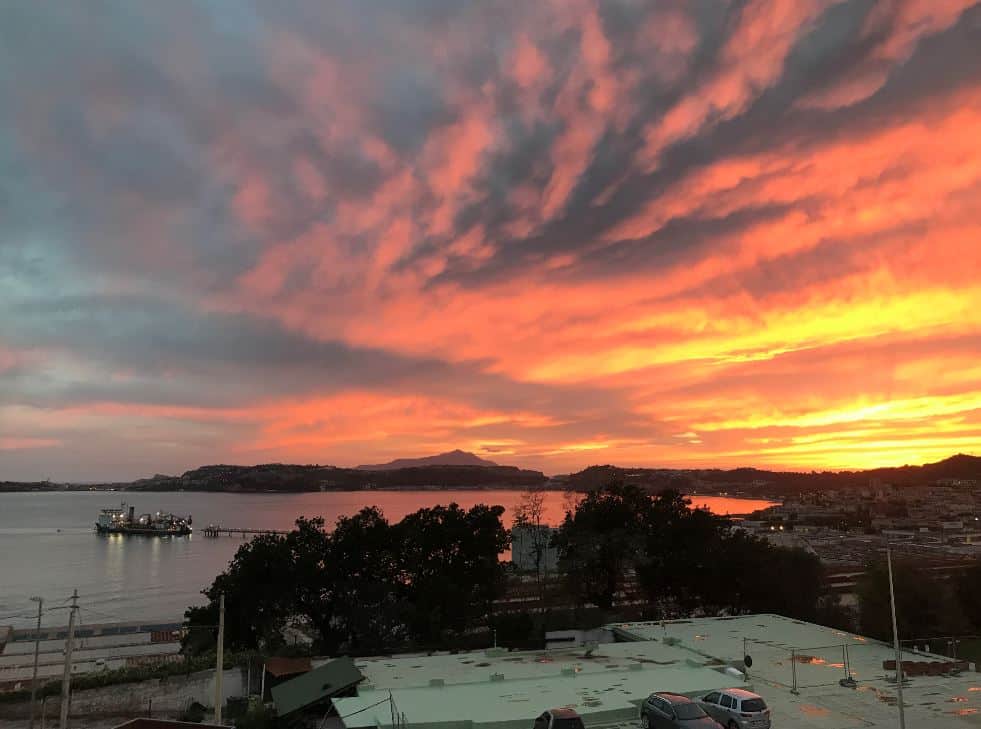 He also shared his thoughts, that there are undoubted benefits to having a field engineer or surveyor physically supporting survey operations or a CASIUS calibration. One of those, in the case of a CASIUS, is being able to verify that the motion reference unit (MRU) has the correct Sonardyne sign convention – which is easiest checked visually, by comparing the movement of the vessel to the pitch and roll values reported in the Ranger 2 USBL system.
Tailored support services
However, what all of these projects show is that the right support for each case can be provided so that a CASIUS, installation support or required training doesn't upset operational schedules and the customer can receive the same support or service whether it's done in person or remotely. If you want us to send a specialist offshore, we will. Where we physically cannot do that, we will undoubtedly be able to provide the same support remotely, making sure your projects continue to move forward.
We also don't think this is just about dealing with the constraints that have been placed on us throughout 2020. Many of these trends, the move towards more remote operations and support, has been coming for some time and we've been in discussions on the future of remote support and operations for some time. It's just been accelerated. So the significant upside to all of this is that we now have a much broader suite of support options for you, not just for now, but into the future, in person and remotely, and we'll continue to evolve these to meet your needs.
From operational survey support services, where we can remotely dial into your Fusion 2 system, through to field support offshore or at the dockyard for a system upgrade, we're able to provide a dedicated service to you. Of course, our usual day-to-day customer support will also always remain in place!
Find out more about these dedicated services at the links below.
Remote Field Support
Operational Survey Services
Training
So, 2020 has been an unusual and busy year. Like you, we've been dealing with the challenges the pandemic has thrown at us. We've also found new solutions that will continue to be used when we come out of the other wise of this world we're in. And we're confident it will be a better world.
Get in touch to find out how we can support you.
Want to find out more about this article?
Speak to an expert