BlueComm family of underwater optical communications
Need ultra-fast underwater data transfer? See the light with BlueComm.
BlueComm is our wireless, high speed optical communications technology that can transfer your data underwater at incredible speeds.
So fast in fact, you can control underwater vehicles without tethers, harvest data from seafloor nodes on-the-go and stream HD video live to the surface for broadcast to the world. There are options for working in shallow, high ambient light conditions or as deep as 4,000 metres. But which one is right for you; BlueComm 100, 200 or 200 UV.
BlueComm. Delivering Data Lightening Fast
Enables fast and efficient data recovery via AUV, ROV or surface deployed dunking system.
We use high power, rapidly modulated LEDs and photomultipliers to support high bandwidth data transfer.
Up to 150 metre operating range. Integrates with our acoustic communications long range control.
Send data at the speed of light
Want to know more?
Bluecomm. Delivering data lightening fast.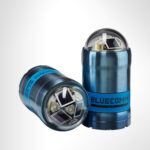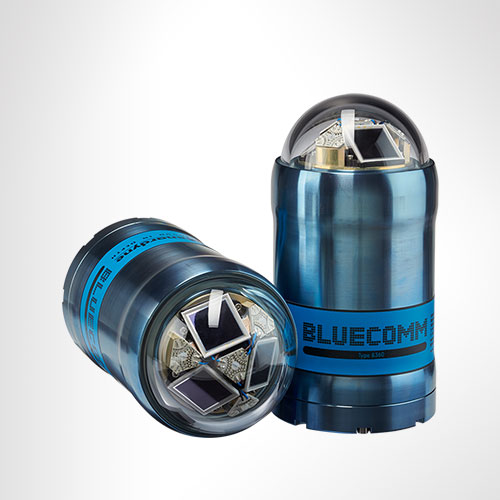 BlueComm 100
Delivering 5 Mbps at 10 metres range, BlueComm 100 is a short range, highly reliable solution for all lighting conditions.
| | |
| --- | --- |
| Depth | Up to 4,000 m |
| Data rate | 1–5 Megabits per second |
| Optical range | 1–15 m |
| Housing | Titanium and glass |
| Dimensions | 264 x 128 mm |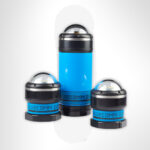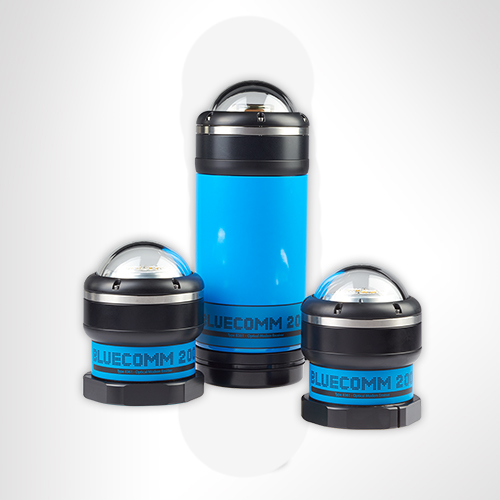 BlueComm 200
A through-water wireless optical communication system developed to transmit subsea data, stream video and perform tetherless vehicle control at very high speeds. Supports data rates of up to 1000 Mbps.
| | |
| --- | --- |
| Depth | Up to 4,000 m |
| Data rate | 2.5 to 1000 Mbps |
| Range | 0.3 to 150 m |
| Beam | Omni directional |
| Network | 10/100 Base T Ethernet |
Send data at the speed of light