Products
Instruments & Software
Janus
Post-processing and QC software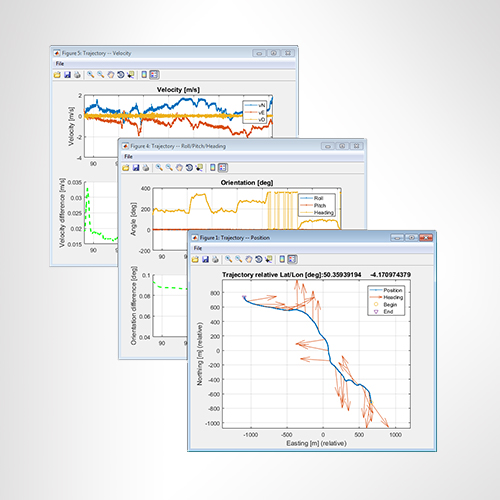 Janus is our Quality Control and INS post-processing software for SPRINT, SPRINT-Nav and SPRINT-Nav Mini. A simple user interface allows quick and easy data editing, post-processing and data export to enhance real time navigation.
---
At a glance
QC and post-processing software for SPRINT and SPRINT-Nav family
Allows quick and easy data editing and optimisation
Provides cm-level dynamic navigation
Supports standard data export formats
Exposes aiding data availability, usage, rejection and reason
Suitable for
Unlocks the potential of your Sonardyne INS
Want to know more?
Overview
Janus utilises raw data from SPRINT and aiding sensors to both replicate the real-time navigation solution (forwards in time only) and significantly improve the navigation solution further using an advanced smoothed (forward and backwards) post-processed solution.
Janus provides proven centimetre-level dynamic navigation with SPRINT INS, Syrinx DVL, SPRINT-Nav, SPRINT-Nav Mini and 6G LBL.
The real-time inertial navigation solution can be optimised using Janus' outlier rejection functionality on all raw aiding sensor data and gives the user the ability to reconfigure the real-time settings to enable/disable sensors and to eliminate any systematic errors such as incorrect lever arms or mounting angles/incorrect error model.
Janus also exposes the aiding data availability, usage, rejection and reason. Janus displays the 'health' status of the INS algorithms, communication ports and internal electronics.
Post-processed aiding data not collected by the INS system in real-time can be imported.
Multiple navigation solutions can be stored and compared to help identify the optimum configuration.
Calibration of DVL-to-SPRINT mounting angles, latency and scale factor is performed with a post-processed forward/backward computation, with superior results than a real-time (forward only) computation.
There are Janus pre-defined navigation export formats available which are compatible with most 3rd party survey suites and added flexibility to create custom export formats.
Janus can be upgraded from the basic (DVL calibration and QC) version to full post-processed navigation capability.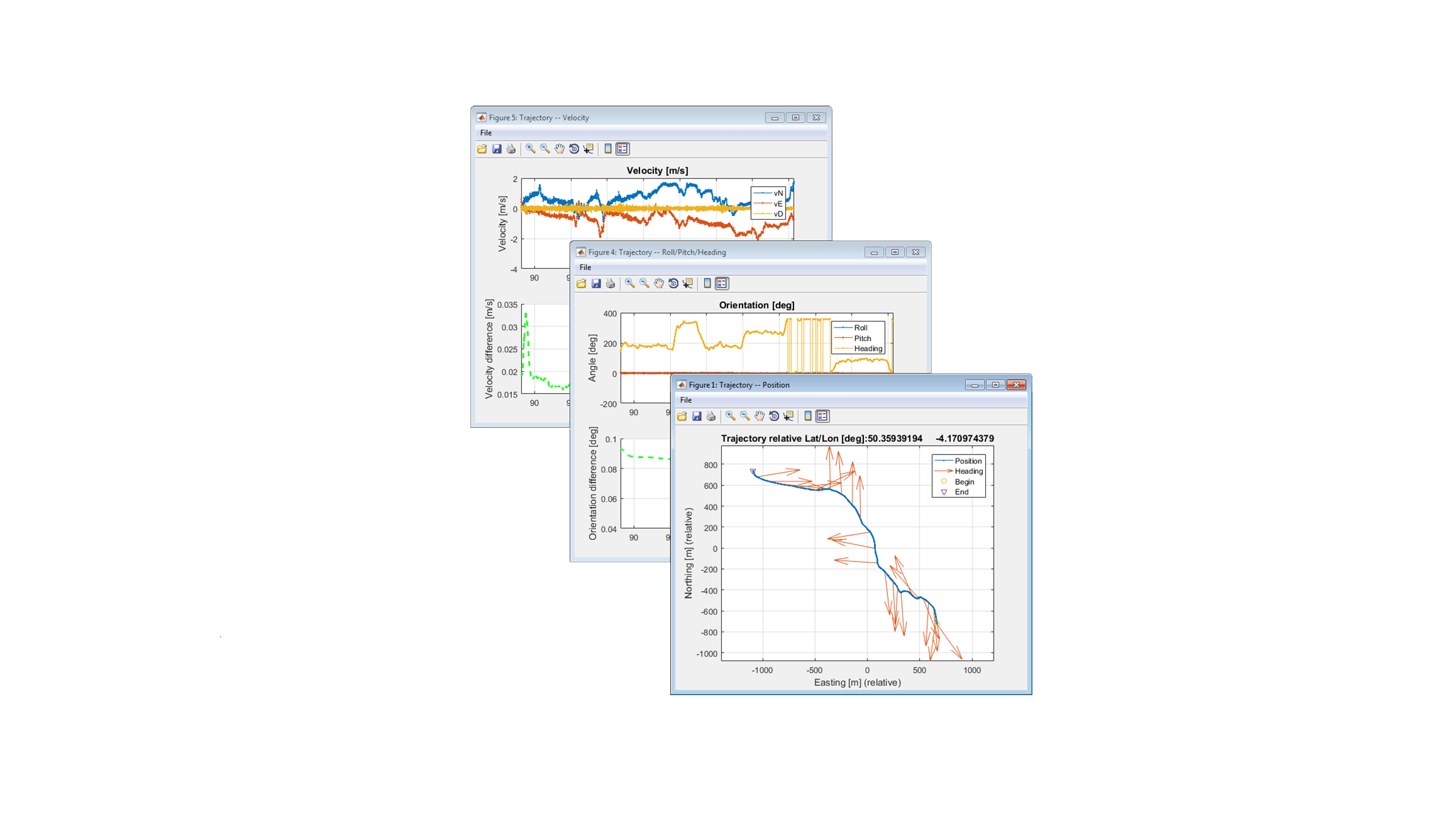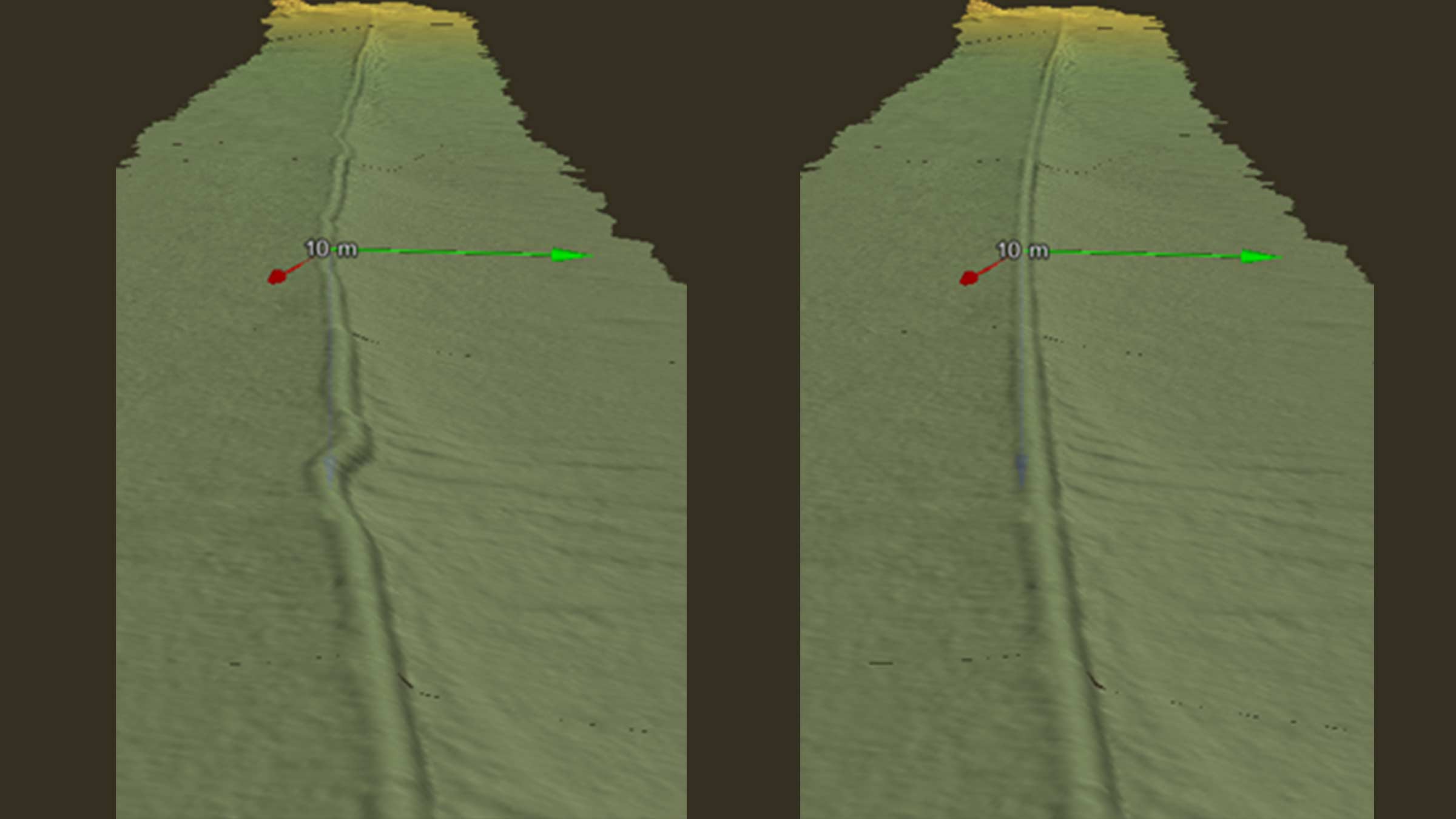 Resources
| Features | | Janus – INS Post-Processing Software |
| --- | --- | --- |
| Aiding Data Supported | Subsea | USBL and LBL Position, Pressure Depth, DVL, LBL Ranges, Zero Velocity, Sound Velocity |
| | Surface | GNSS, Zero Mean Depth |
| | Manual | Position and Depth |
| | Tide | Automatic compensation from seabed Compatt 6 pressure sensor |
| | Import | Any of above |
| Configuration | Physical | Lever arms and mounting angles |
| | Observations | Pre-INS rejection filter |
| | | Error model |
| | | Manual values (e.g. manual sound velocity) |
| | | Offsets (e.g. surface ambient pressure) |
| Outlier Rejection | Automatic | Pre-set or configurable thresholds |
| | Manual | User selectable from Chart |
| Plots / Graphs | Navigation Trajectories | Position, North/East, Depth, Roll/Pitch/Heading, Velocity |
| | Orientation | AHRS and INS |
| | Aiding Data Summaries | Availability, Accepted, Rejected (Pre-Filter and INS) or Disabled |
| | Aiding Data Observations | Observation Values, Quality, Residuals, Rejection Reason |
| | Time Synchronisation | Status, Availability, Time-Between-Sync, Drift |
| | Bias Estimates | Angular Rates, Acceleration, DVL Misalignment and Scale Factor |
| | Hardware Self-Test | Power, communication, internal sensors, INS and AHRS status |
| Calibrations | DVL | Mounting Angles, Latency and Scale Factor |
| | | PDF Calibration Report and Calibration File for SPRINT |
| | LBL (Sparse) Array | (Optional) SLAM array calibration |
| Navigation Export File | Formats | PSONNAV, xxGGA, Janus Default, NavLab Compatible, QINSy and custom |
| Upgrades | Remote | Time limited or perpetual |
| User PC Requirements | Operating System | Windows® XP, 7 and 10 (64-Bit recommended) |
| | Minimum Memory | 8 GB+ |
| | Minimum Processor | Intel® Core i7 2600 / 3.4 GHz processor (or similar) |
Datasheets
Software and firmware
You may also be interested in
Unlocks the potential of your Sonardyne INS