Products
Instruments & Software
Monitor
Autonomous monitoring and reporting software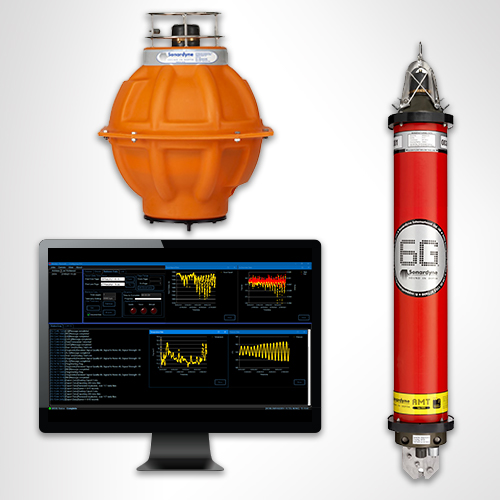 Monitor is our dedicated software application designed to configure, manage and recover data from AMT and Fetch instruments during long endurance surveillance campaigns
---
At a glance
Controls and configures your unattended survey and monitoring projects
Designed for use with AMT and Fetch transponder deployments
Allows full customisation of data logging regimes
Allows equipment health status to be checked in real-time
Easy to use, easy to learn
Configure your monitoring campaigns
Want to know more?
Overview
Monitor is the software that runs your AMT and Fetch-based long term surveillance campaigns.
It is easy and intuitive to use, offering extensive instrument, environmental and data logging regime configuration tools to build a monitoring campaign that's unique to your operational requirements.
You can even assess the performance of the system once your equipment is deployed using real-time acoustic quality indicators – fine tuning instrument configuration prior to leaving the survey site.
The software guides you through planning an appropriate logging regime by highlighting factors such as estimated number of pages to be logged daily and yearly battery consumption.
Offshore operations can be efficiently planned with minimal operator training as the intelligent software allocates appropriate performance settings according to the specifications of the proposed deployment.
This enables a log configuration to be easily chosen that will enable the specifications of the planned operation to be met (frequency of logged data, time available for data upload, duration of deployment). The log regime can be as simple or as complex as the survey demands, ranging from single logs from a single sensor to multiple repeat logs from a variety of sensors.
Monitor software can run on a range of platforms from a basic laptop to our high specification Marine Computer and is compatible with both Windows 7 and Windows 10 operating systems.
Resources
| Features | Specifications |
| --- | --- |
| Compatible with | Dunker 6 |
| | AMT |
| | Fetch |
| | PIES/ PIES AZA |
| Supported Operating Systems | Windows XP |
| | Windows 7 |
| | Windows 10 |
| | |
Configure your monitoring campaigns