Welcome to the Midnight Zone; where underwater positioning is paramount
A pioneering marine research expedition into one of the most bio-diverse regions on the planet will start in the Indian Ocean later this month. Using a highly advanced manned submersible, the mission will explore the 'Midnight Zone'; a region between 1,000-4,000 m deep beneath the waves.
At this depth, there is no light. That means there are no plants or phytoplankton and that all animals are either predators or scavengers. It makes for a hugely rich and yet still largely under explored habitat.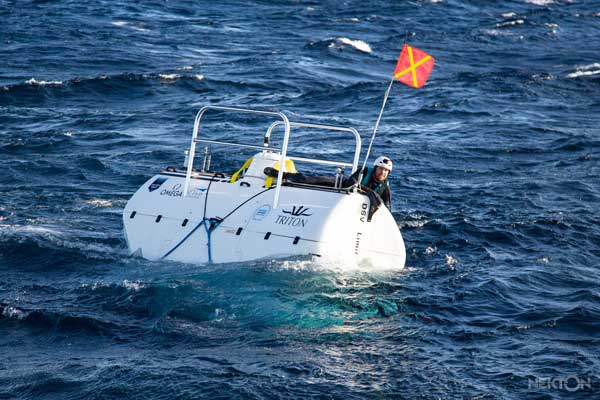 Which is why it's at the heart of the Nekton Foundation's latest mission, First Descent: Midnight Zone, and we're proud to be playing a key role in it. The mission, being run in partnership with the governments of the Seychelles and Maldives, will focus specifically on seamounts in the Indian Ocean's Midnight Zone. These are often described as undersea "Galapagoses", thanks to the richness of life that inhabits them. Yet, fewer than 300 of the estimated 200,000 seamounts globally have been explored, so there are potentially millions of species that remain undiscovered.
Nekton's aim is to document changes beneath the waves in a bid to catalyse 30% protection of the Indian Ocean by 2030. During the mission, a team of 50 international scientists, technicians, media and crew will be carrying out research to gather critical data required for defining conservation and management priorities and the designation of Marine Protected Areas.
Communicating ocean science and positioning underwater vehicles
It's pioneering work and we're pleased to again have a key role in supporting Nekton's First Descent missions. As you may remember, last year our BlueComm underwater optical communications technology helped make Nekton's First Descent: Seychelles a huge success. By enabling Nekton mission scientists, as well as international news presenters and the president of the Seychelles, to broadcast live from an un-tethered submersible beneath the waves, Nekton's mission was communicated globally. In fact, the feat has since won two international broadcasting awards and has been nominated for others, including an engineering award.
This year, Nekton's Midnight Zone mission presents a different challenge, with operations taking place at 10 times the depth of the 2019 mission. This has meant the use of a much more advanced submersible than last year – the Limiting Factor. It's an impressive vehicle. It recently completed the first manned dives to the deepest point in each of the world's five oceans on the Five Deeps mission. Capable of diving to depths of 11,000 m, the Nekton Midnight Zone mission will be well within its capabilities.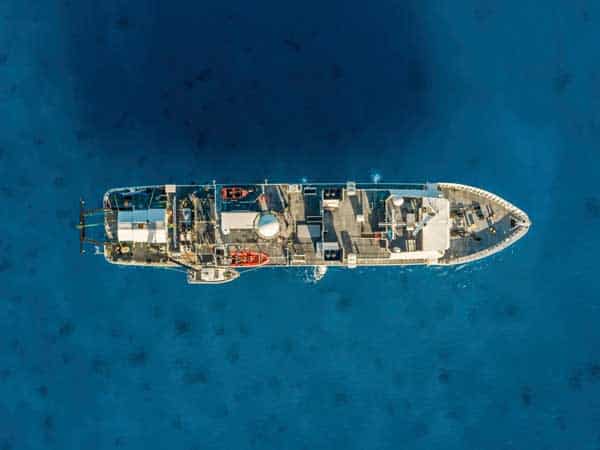 For this reason, Nekton have opted to use our Ranger 2 Ultra-Short BaseLine (USBL) system to provide underwater positioning for the Limiting Factor. This high-performance system is a perfect fit for the mission; it's able to track platforms and vehicles to beyond 6,000 m slant range. High accuracy and fast update rates mean that it's ideal for de-risking a critical subsea operation, such as this manned deepwater mission.
The Limiting Factor will be fitted with our AvTrak 6 underwater vehicle tracking transceiver/transponder, which provides acoustic communications as well as positioning. On the surface, the expedition's mother ship, the DSSV Pressure Drop, is unfortunately not dynamically positioned, which means that a rigid hulled tender Little Rascal, will be instead be used as the  platform for positioning the submersible due to its greater maneuverability.
Easy to fit, high-precision acoustic positioning
This gives rise to a number of challenges including size, vessel motion and lack of space to mobilise equipment. For this reason, we'll be providing our new, second generation, Gyro USBL – in fact Nekton will be one of the first to use this lighter and more compact version of our Gyro USBL.
Our Gyro USBL overcomes the challenges of mobilising quickly and on a vessel of opportunity in a stroke. That's because Gyro USBL tightly couples our High Precision Transceiver (HPT) acoustic transceiver and Lodestar AHRS (attitude and heading reference system) in one system. So there's no need to worry about fitting other systems to the tender to correct the USBL system for vessel motion. Everything is in one unit, which means that Nekton will have a quick and easy to mobilise high-performance system.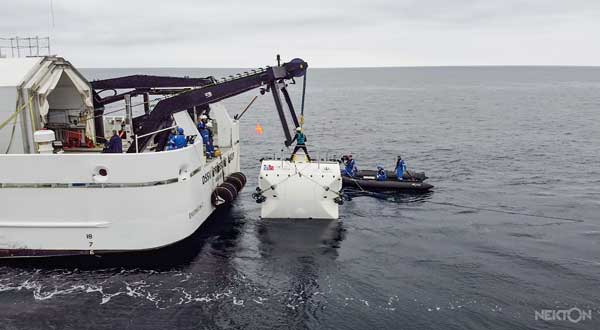 What's more, our new second generation Gyro USBL is 30% shorter and 40% lighter than the first generation, so it's easier to handle and install, making it an ideal plug-and-play option for installing in a wide variety of vessels, including as Little Rascal.
Nekton will also use our ViewPoint subsea navigation software to remotely relay the submersible's position from the tender to the DSSV Pressure Drop.
It's going to be a busy month for the Nekton team, as they head out to their research site and start their 35-day expedition. We can't wait to see and hear what they come up with.
Find out from Nekton here
Want to find out more about this article?
Speak to an expert