Student AUV competition hots up in Singapore
Author – Jose Puig – Regional Sales Manager – Asia 
Surprisingly, it was a mild weekend in early March that welcomed the student teams participating in annual Singapore AUV Challenge (SAUVC), organized by the IEEE OES Singapore with support of the National University of Singapore and Singapore Polytechnic.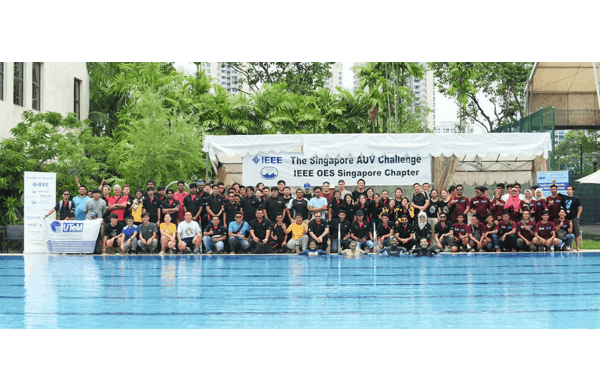 The arena for the fifth running of the competition was the Singapore Polytechnic training pools, an outdoor venue with a full size Olympic distance swimming pool and two smaller splash pools.
The larger of the splash pools served as the practice arena for the AUVs brought to compete by the more than 25 participating universities from 10 South East Asian countries; Thailand, Singapore, Russia, Malaysia, Pakistan, Sri Lanka, India, Indonesia, China and Bangladesh. The main competition was held in the Olympic pool.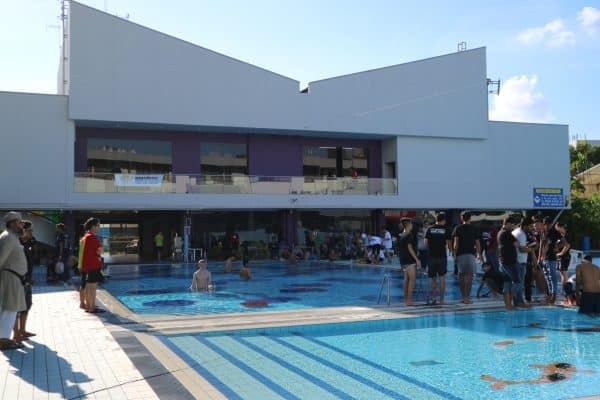 The SAUVC competition challenges student teams to design and build an AUV which can perform simulations of four tasks that 'real world' operational AUVs would be expected to perform; AUV navigation, visual identification, acoustic localisation and robotic manipulation.
To decide the winner of the competition, points are awarded by a panel of judges for the speed and accuracy at which the AUV performs each of these tasks.
The event was held over four days from the 9th -12th of March 2018. The first day was team registration, welcome address, safety briefing, overview of the completion rules and regulations and then team practice and test runs.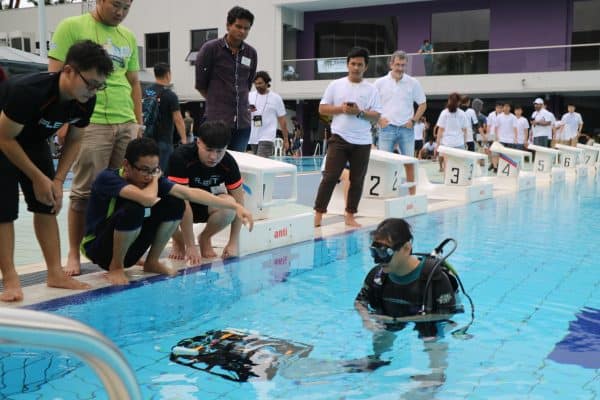 Day two held and further practice runs and qualification rounds. On day three the qualifying teams entered the completion rounds where the three finalist were determined.
The final day of the event saw the guest speaker presentations, amongst them Tom Curtin from the University of Washington and William Kirkwood of the Monterrey Bay Aquarium Research Centre. The event closed with a gala dinner and prize presentation ceremony.
The competition was fierce and very close, however the victory went to the Intelligent Marine Vehicle Team (SAUVC-CN-01) North-western Polytechnic University of Xi'an, China. Runners up were the Tiburon (SAUVC-IN-12) team from NIT Rourkela of Rourkela, India, followed by team FEFU/IMTP (SAUVC-RU-01) from the Far Eastern Federal University in Vladivostok, Russia. Congratulations to all!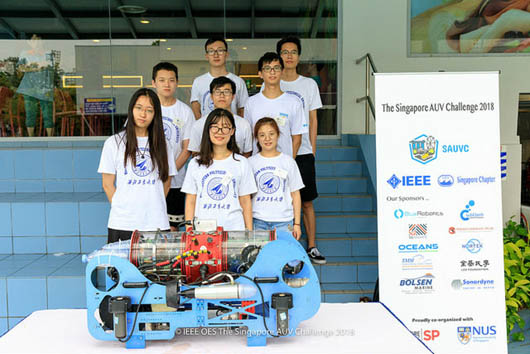 As a business, we're committed to developing not only the next generation of subsea technology, but also the next generation of subsea engineers that are responsible for those products. Events like these are crucial, and we were proud play a small part by helping to sponsor SAUVC 2018. We look forward to both the temperature and the competition hotting up in 12 months time!
Want to find out more about this article?
Speak to an expert