ROAM
Remote Offshore Access Module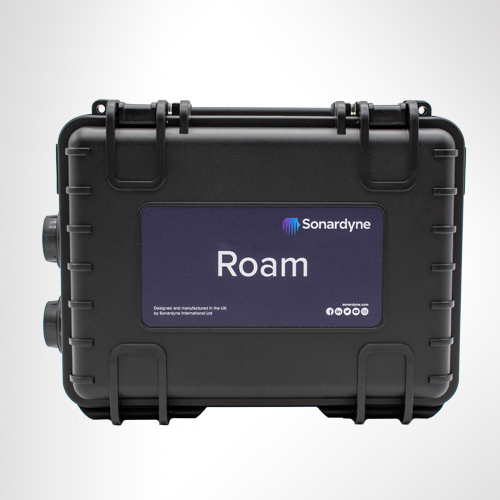 ROAM is our solution to those times when you need expert support with your Sonardyne technology, but it's not always possible to have an engineer present with you. It connects your team to ours, meaning support is just a click away.
---
At a glance
Less people offshore reduces costs and logistics
Connects your offshore team to our experts onshore
No need to pay for engineers waiting offshore; remote engineers can stand down during non-operational periods
Safe and secure; you're in control of our access to your Sonardyne system
Adaptive communications; automatically switches between communication links
ROAM operates on a monthly charge enabling for easy OpEx accounting
PAYG remote operational support
Want to know more?
Benefits of ROAM for your operations
Safe
Conducting subsea operations remotely means there's less people working physically offshore, thereby reducing risk to personnel.
Clean
By not having to travel to support your operations, we're all helping to cut down the emissions footprint associated with working offshore; less flights, car journeys, boat and helicopter transfers.
Efficient
ROAM is a pay as you go service, meaning that if you don't need us for a shift, you don't pay us. There's also no delays or costs in arranging travel, security or visas.
Overview
Remote Offshore Access Module (ROAM) is a new way we can provide operational survey services without physically attending the worksite.
Using ROAM, Sonardyne engineers located anywhere in the world can provide you with expert, pre-arranged technical guidance during live marine operations; simplifying travel logistics, decreasing environmental impact and reducing operational costs.
This one-box, pay-as-you-go solution can be used to access a range of Sonardyne systems used within the offshore energy, science and defence sectors. Depending on the services required, ROAM can interface to Fusion 2 LBL, Fusion 2 INS, Ranger 2 USBL , Sentinel IDS, Vigilant FLS and other Sonardyne systems.
ROAM achieves the remote connections by setting up an online portal through a secure VPN connection. The hardware then connects via either cellular data connections, Wi-Fi or your satellite communications, and can be configured to automatically switch between these connections, minimising the risk of disruption in the sea-to-shore link, and ensuring the most effective service is being used.
ROAM allowsour engineers to take control and operate your Sonardyne system as though they were physically present at your location. All access is logged, and remote sessions are tracked allowing for a full audit trail.
Sonardyne engineer access via ROAM to your equipment can be restricted or removed by you at any time providing you with full control. If required, we can also arrange a portal for your engineers to access your systems on the vessel via the ROAM box.
Why invest
Communications
Supports 3G, 4G, LTE, WiFi and your satellite via LAN

Requires client-supplied service if connecting via satellite

Extra data charges apply when using 3G, 4G, LTE

Cloud portal offering secure sea-to-shore access
Example operations
Compatt box-In

Baseline calibration

SLAM calibration

Ranger 2 USBL calibration, Fusion 2 LBL and SPRINT INS operational services

System optimisation

System health check
Design
Supplied in rugged, splash-proof carry case

Integrated router, antennas, glanded ethernet cables
Ownership
ROAM hardware remains property of Sonardyne

What's included (charged per month): rental of ROAM hardware, secure customer portal account, 2 x 12 hour shifts per month (additional shifts pay-as-you-go), user documentation

Flight carry-on: Yes

ITAR Controlled: No

UK Export License: Not required
Resources
| Feature | Specification |
| --- | --- |
| Dimensions | 240 x 180 x 90 mm (9.4 x 7.1 x 3.5") |
| Cable length (Ethernet) | 2 x 5 m |
| Weight | 1.3 kg (2.9 lbs) |
| Power | 240 V ac |
| Supported Communication Networks | Customer satellite system via vessel network, 3G, 4G or Wi-Fi |
| Service and Pricing Structure | ROAM is rented on a 30-day basis. Engineers work 12-hour shifts. The 30-day rental includes 2 free of charge engineer shifts, additional shifts will be charged extra |
PAYG remote operational support