---
Marksman/Ranger 2 DP INS indicator sequence explained
14 October 2022
---
This article explains the order in which the five DP-INS indicator displays all five LEDs as green.
The DP-INS indicator sequence is shown below.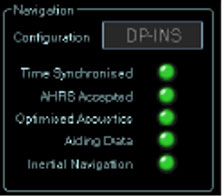 The Lodestar icon will continually pulse on/off in orange until the transponders are "fixed". It will then change to solid green.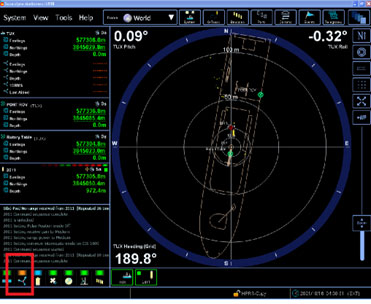 The Lodestar has been accepted into the system but has not settled.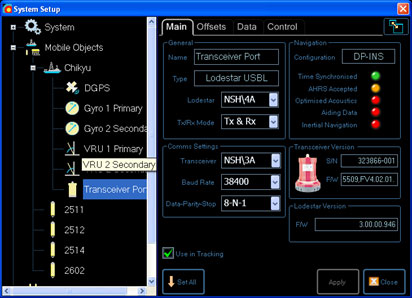 The Lodestar has settled, no transponder being tracked.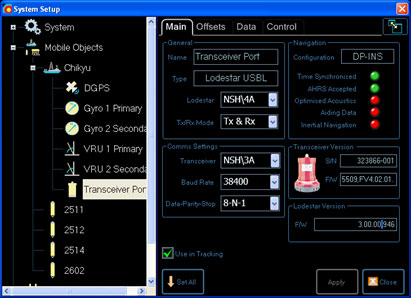 A transponder is tracked as Mobile.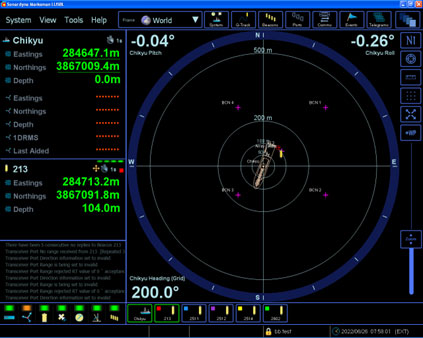 A transponder tracked as Mobile will now give four green LEDs.
Note: Sonardyne recommend three or four transponders in an array.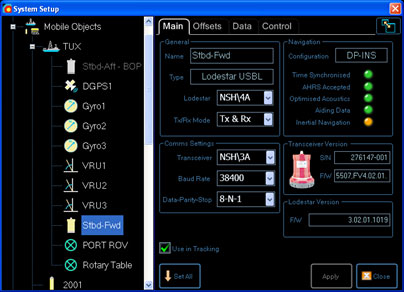 Changing the transponder from Mobile to Fixed (after calibrating the transponder) will now display all five indictors green).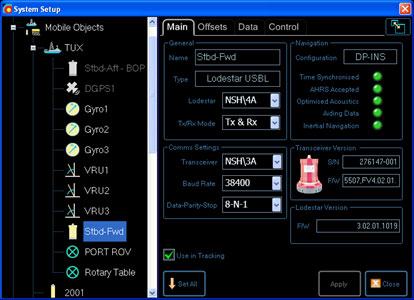 The Lodestar icon on the bottom left will now display solid green.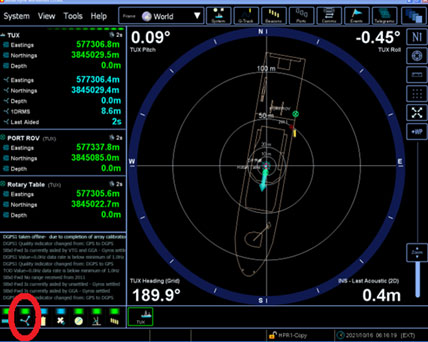 DP telegram PSONDP is now active and can be Enabled.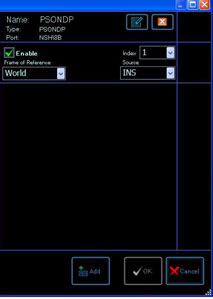 After the transponders are changed from Calibrating to Fixed, the inertial navigation positioning will automatically begin.
The INS position for the vessel is displayed in blue and the acoustic position in green.
The INS indicator in the bottom left window will now also display green.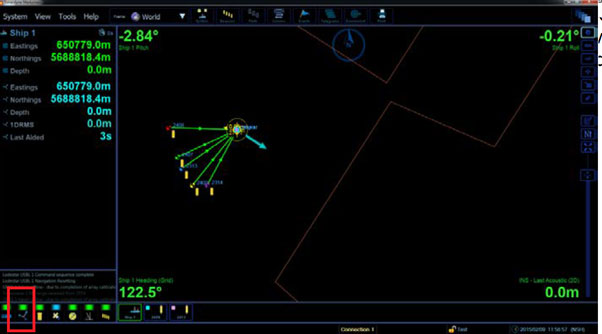 Note: the GPS input has been automatically taken off-line after the transponder calibration, which can be seen below in red. The GPS icon is now displayed blue, confirming GPS is available but not being used in tracking.
Also, in the system action comments confirmation GPS has been taken offline.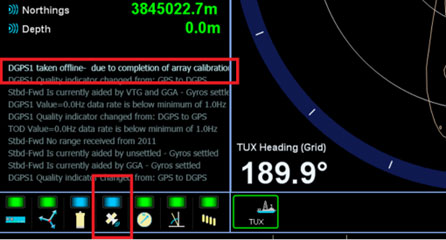 Contact Support@sonardyne.com for more information.
---
Looking for more content?
Find more product support in our Knowledgebase
Haven't found what you're looking for?
Then speak to one of our team for expert help